Though the issues at hand were decidedly different, Sunday proved to be a day of dissent in Copenhagen.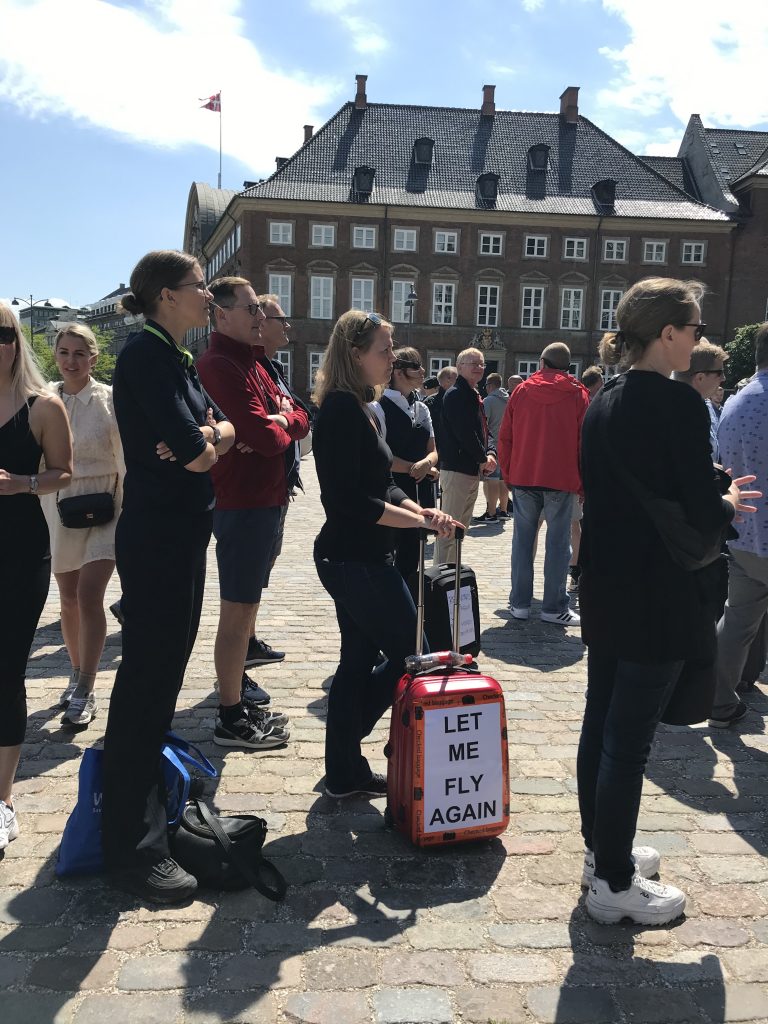 A crowd of over 15,000 Black Lives Matter protestors converged outside the US Embassy in Østerbro for a second consecutive weekend since the murder of George Floyd at the hands of police in the US city of Minneapolis on May 25, while a humbler though passionate crowd of would-be travellers and others strongly opposed to coronavirus travel restrictions and border closures gathered at Christianborg Slotsplads with their un-checked and carry-on luggage in tow.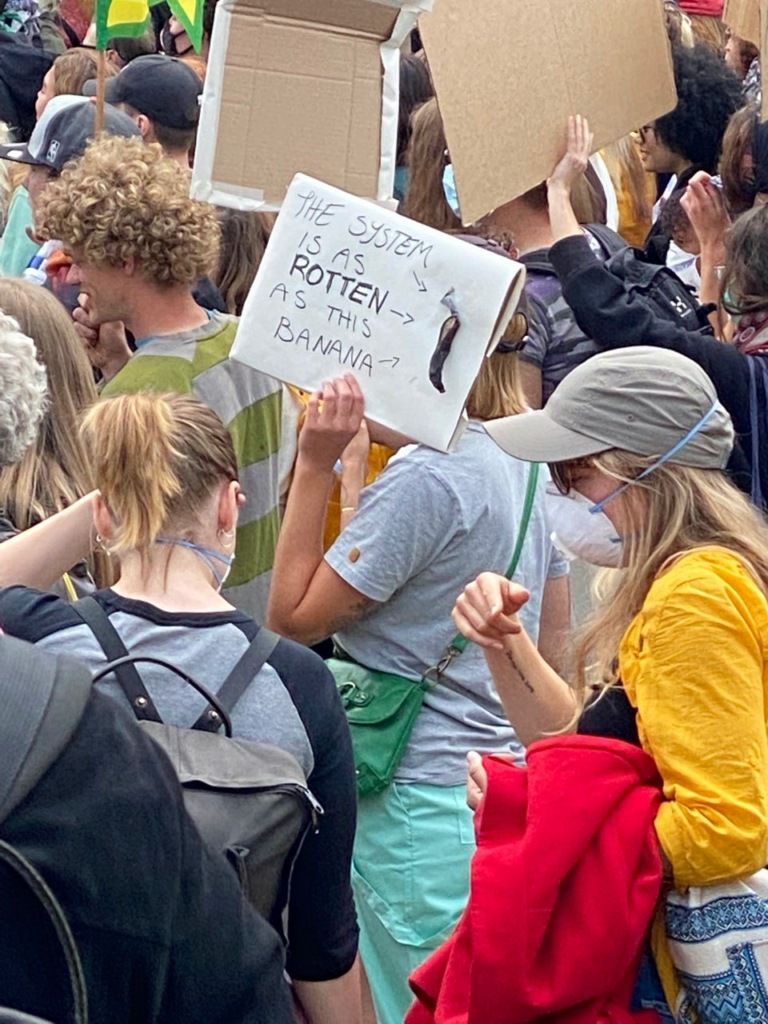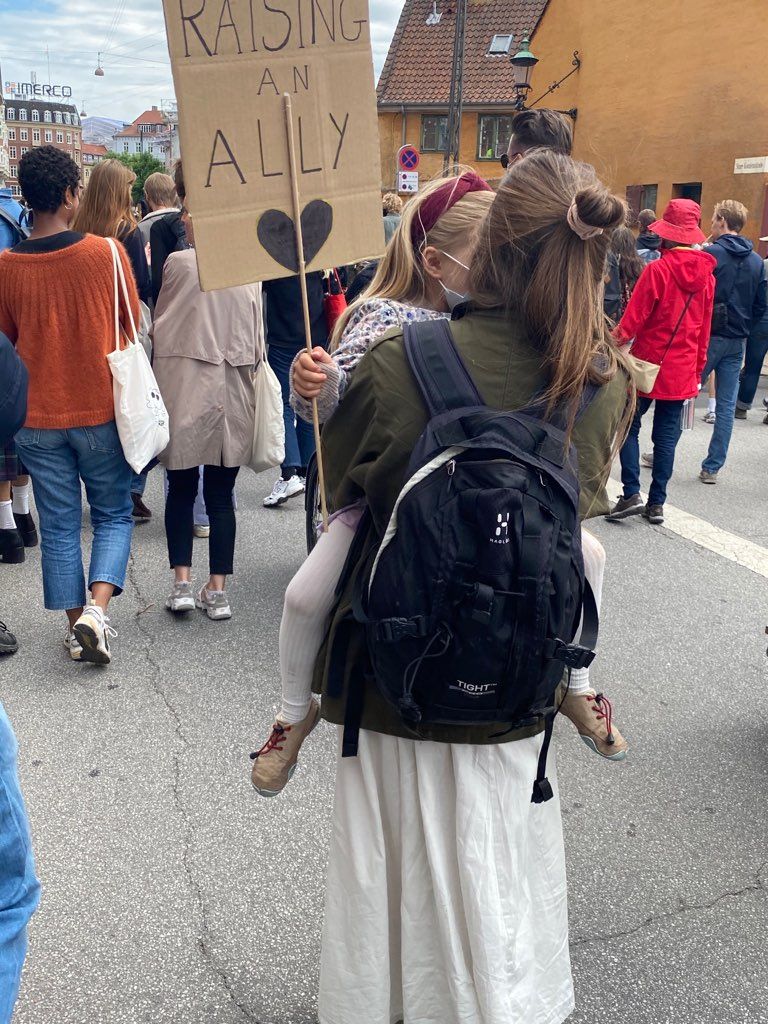 While the turnout at the BLM protest tended to be younger, the age and ethnicity of demonstrators ran the gamut from older marchers ringing their bike bells in solidarity to young children picketing with signs that said things like "Raising an ally".
The rally began in the early afternoon outside the US Embassy where there were chants of "No justice, no peace!", "Refugees are welcome here!", and "Say his name: George Floyd!"
Though the protest was taking place outside an American embassy and surrounded the events of police brutality and racism in America – the underlying message was a universal one. We have seen the protests in countries across the world stemming from the murder of George Floyd in the US – each protest holding up a mirror to their own respective societies in the context of race and injustice throughout their histories.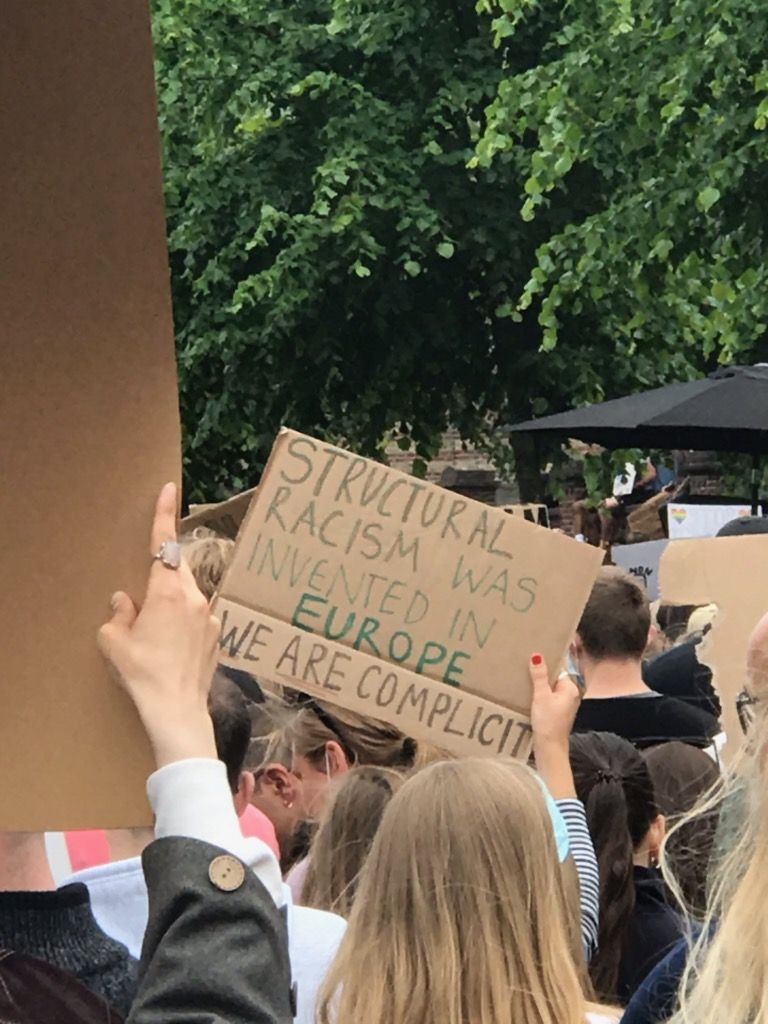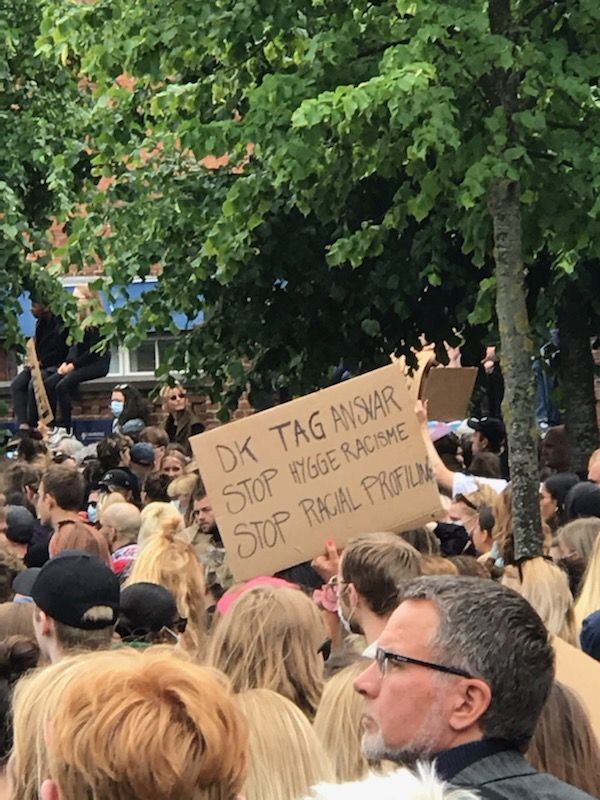 The toppling of a statue in the UK city of Bristol of slave-trader Edward Colston was in a way representative of this, and there was a strong sense that the protestors in Copenhagen on Sunday had adopted the message in voicing their own resentment of perceived injustices and systemic racism at home as well. This was evidenced by chants and signs decrying the treatment of refugees, 'hygge-racism', and racial profiling in Denmark. Of course, apart from one police van tagged with graffiti, there were no other acts of vandalism reported and the demonstrations were wholly peaceful and were met with virtually no police presence.
After about an hour of spirited protest, with crowds spilling out into the street and blocking some traffic outside the embassy, the marchers set off through central Copenhagen and on to Christiansborg Slotsplads for a round of speeches where coronavirus travel protesters had been just hours earlier.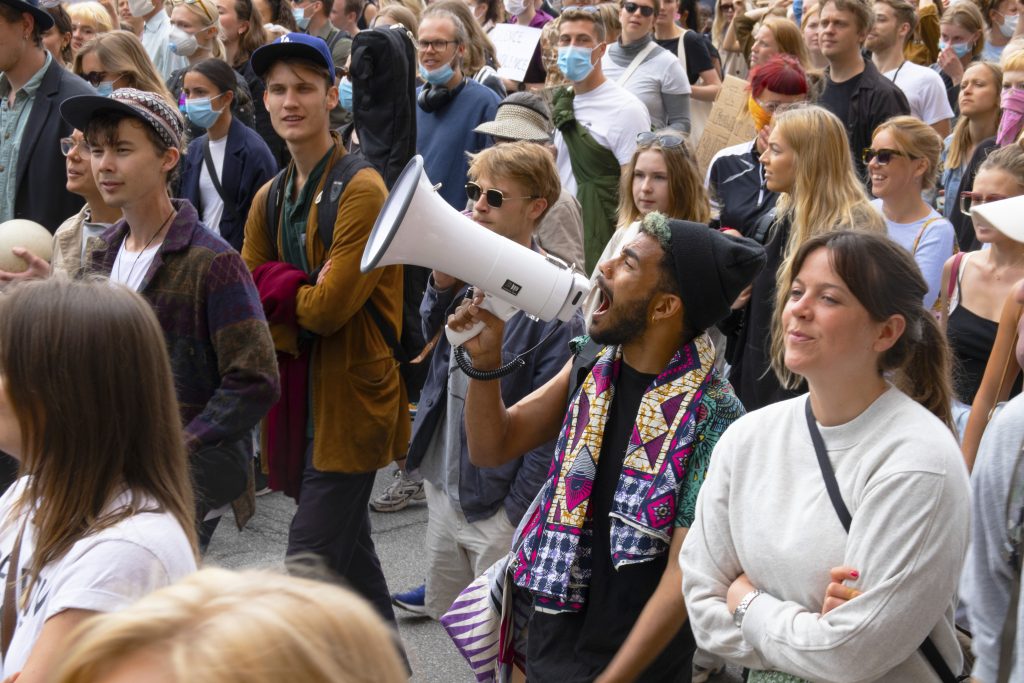 Chants led by mega-phone wielding protestors and a piping in of protest songs and John Lennon's 'Imagine' could be heard echoing down city streets, while sympathetic on-lookers waved supportive banners from their windows overhead.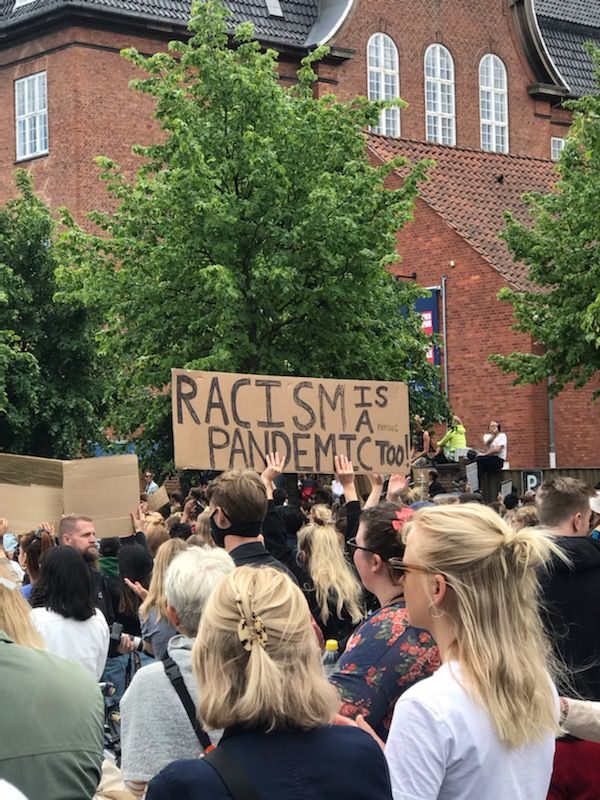 Winding down the streets of Copenhagen, it was not possible to practice social distancing – though many protestors wore masks. Racism is a menace that has long pre-dated coronavirus and needs to be addressed, though it was difficult not to consider the debate as to whether these protests could act as virus super-spreaders during the march. One protestor held a sign contending that "racism is a pandemic too!" and at least one other held a sign arguing that racism is a greater threat to their lives than the coronavirus.
Whatever identifiable impact the protest will have had on this day, the murder of George Floyd has undoubtedly shaken the collective conscience of many across the world and if these massive gatherings are any indication, the message of humanity that Black Lives Matter appears to be resonating.