It was a special day at Christiansborg today as the Ukrainian president Volodymyr Zelensky spoke to Parliament moments ago via virtual transmission.
The president thanked Denmark for its support and urged PM Mette Frederiksen and her colleagues to keep up the pressure on Russia.
He said he appreciated Danish companies pulling out of Russia and urged Denmark to drop Russian oil.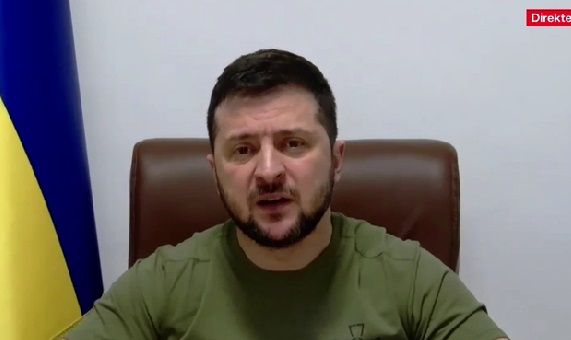 The president also called for Denmark to help rebuild destroyed Ukrainian cities, such as Mykolaiv, once the conflict is over.
READ ALSO: Pressure mounting on Danish companies to exit Russia following Carlsberg's departure
Light a candle for Ukraine
Zelensky finished off his emotional speech by encouraging the Danish public to turn their 'hygge' into an act of support for Ukraine tonight.
"I know that candlelight is an aspect of hygge and a normal home life in Denmark, a life that many people in Ukraine can only dream of now," he said.
"I want to urge Danish families to light a candle today for the memory of the Ukrainian lives that have been lost in the Russian invasion. A memory for those who have sacrificed their lives for our peace and freedom."
The speech, held in the Landstingssalen room – only Danish politicians may speak in Folketingssalen – was greeted with a long standing ovation from everyone in the room.
Denmark is the 12th national Parliament that Zelensky has spoken to in the west in recent weeks.