A friend of mine recently asked me what a fashion designer does. I could see, from the expression on her face, that she thought I worked in a glamorous world full of mystery. But while there is indeed a lot of myth, many of you might be surprised to learn that it's not as glamorous as you might think.
Industry of multiple variants
Before I started up my own atelier in Copenhagen, I worked for seven different fashion design companies, in various cities, employing anything from seven to 200 employees. The job of a designer can vary depending on the company; there are designers who work for in-house brands, retail stores, wholesalers and factories.
Whether their businesses target is B2B or B2C, the fashion supply chain is basically in-flow, i.e design, sourcing, sampling, production, marketing, retail. To what extent a designer is involved in these processes depends on the scale of the company. You may ask: is a designer involved in retail too? Yes, certainly.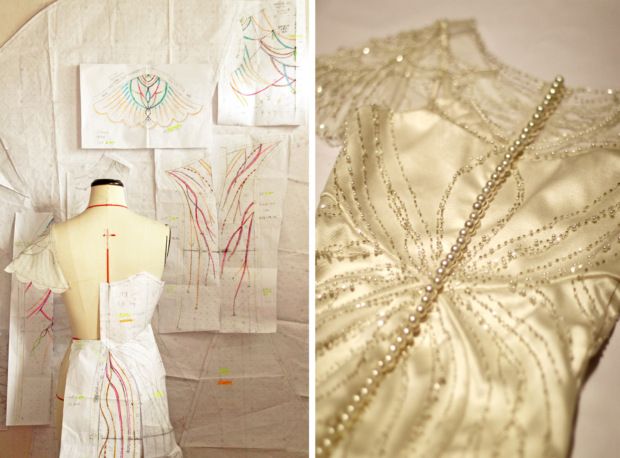 Working in neverending cycles
In the fashion industry, we follow the fashion calendar and work seasonally in a cycle. This brings constant deadlines: believe me, having a week to spend on design, or brainstorming, is a complete 'luxury'.
Most of the time you are sourcing fabrication, preparing tech-packs with sampling instructions, checking up with measurements and fittings, communicating with sample rooms and garment factories, or preparing different presentations to the board of directors or potential clients. So I would say that fashion designers spend 70 percent of their time not designing at all!
Quite often at a smaller company, fashion designers may have more opportunities to work across the supply chain. For example, sourcing new vendors, calculating garment costing, photo-shooting and visiting manufacturers.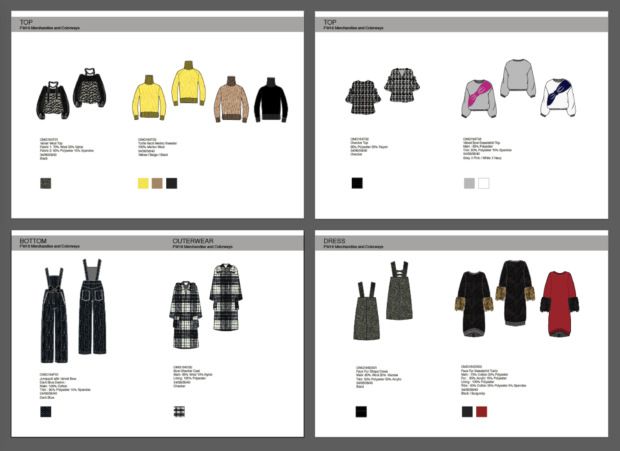 A more fulfilling work flow
As the founder and head designer at my own wedding gown atelier, I work according to each bespoke client. Each of them has their own bespoke journey, which normally takes 6-12 months from consultation to production.
Let's take an example: this month, I will be sampling and executing final fittings with summer brides, designing gowns for October brides, and sending customised style and brand catalogues to next January's brides. Compared to a seasonal cycle, I follow a scaled-down supply chain flow every day, with different timelines and clients.
Unlike a 'normal' fashion designer who works for a company, I love doing paper patterns from scratch as I believe it is the part of the soul of a perfect fit. I also create lace and textile artwork. All of these are customised to just one client. Hence we call it bespoke and that shapes my business and design philosophy.
Drawn to what fits best
During the chat with my friend, she told me she was interested in entering the fashion design industry as she likes illustration and sewing. In the fashion business, they are excellent skills for a designer to leverage on; however, there is no definite connection between them.
I spend less than 1/10 of my design process sketching, as I am more inspired by fabric and material when I develop my creations. I prefer 3D draping on mannequins and playing around with fabric. Drawing is more of a visualisation tool used when presenting the wedding gowns ideas to my clients. There are many ways to design garments and a fashion collection. Different designers have different approaches and there is no certain formula.
For my own business, draping is more suitable and organic when creating pieces and establishing a more realistic visualisation. I love immersing myself into a sea of fabric and getting inspired by the texture and motifs. For this I depend on a fabric archive that I've sourced from all over the globe throughout my career. I like to think of it as 'my precious', and that my clients will feel the same.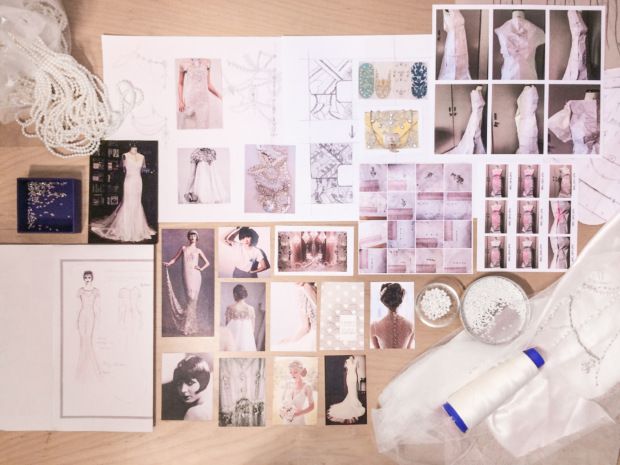 Magical moments best shared
One of the best parts of the design journey is working directly with my real brides and clients. At a big fashion company, many designers don't get to meet their clients, but at my atelier, I handle all the brides' enquiries and 1-on-1 bridal consultations, so the client gets to discuss their preferences with me directly.
It's at the 1-on-1 meetings, such as the individual fitting sessions, that the magic happens. At one mock-up fitting – using substituted fabric without any fancy fabric and laces, just a simple dress in customised silhouette – with a Danish bride and her mom, I remember feeling so blissful that the fit was so good on her.
When I asked her mom for any comments, she was almost speechless as she smiled at me through happy tears. I am so looking forward to seeing their lovely moments when her daughter finally puts on her bespoke wedding gown.
Where babies are born
Every design I create is like a 'baby' to me, as I watch it come to life from idea to production. As a designer, to see real clients wear my design and dress perfectly with their beautiful smiles is just so sensational and extraordinary to me.
This is something I find touching in my heart, and it strengthens my mission to be the best fashion designer I can be.
If you have anything you wish to know about the fashion industry, feel free to send me a message at IG@sherylyipbridal. Stay tuned!