My guidebook 'The Copenhagen Companion' from 2019 includes a walk called 'Along the Water' that takes you from Langebro to Fiskerihavnen in Sydhavn. In the description I mentioned plans to build in the area.
Paying the price of progress
Back then they were just plans, and 'Stejlepladsen' was an environmentally-protected green area. Since then the authorities have successfully lifted the protection of the area despite vehement protests from the local community.
When I visited the area at the beginning of September this year, a large part of Stejlepladsen had already been fenced off in preparation for the first buildings, which will be constructed in 2023. So if you want to experience this area like it has been for decades, this really is your last chance.
The addition of 500 apartments will no doubt change this little neighbourhood in Copenhagen where time seems to slow down in a very laid-back and sympathetic manner. In truth, though, the area suffered a bit when the Øresund Bridge, connecting Amager to Sweden, was built. The northernmost part of the Fiskerihavn was demolished to make room for the (strangely nameless) railroad bridge taking trains to and from Sweden.
And now, the local community is paying the price for the success of the 'Amager Fælleds Venner' movement, which continues to fight to protect Amager Fælled. When the local authorities gave up on building plans for the eastern part of the Fælled, they went looking for other possible building sites and caught sight of Stejlepladsen. What a shame!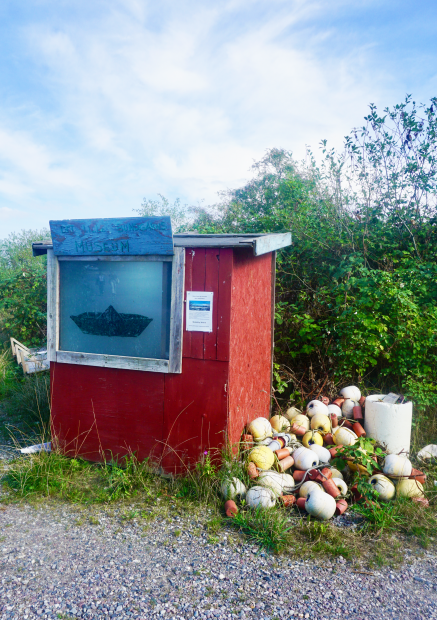 Harbour a hive of activity
Fiskerihavnen on Bådehavnsgade is a small fishing harbour constructed shortly after World War II. It was built as a landing place for commercial fishing boats and to house the fish auction formerly located at Tømmergraven (where you'll now find the shopping mall Fisketorvet).
It's a picturesque and quiet corner with a few commercial fishing boats still in operation and lots of old sheds from the 1940s, which give the area an authentic maritime vibe. You also get a peek at artist's workshops and quaint houseboats. And then just around the corner you'll find Stejlepladsen, where the fish used to be cleaned and hung up from the 'stejler' to dry.
The fishing favoured around Fiskerihavnen uses gillnets mounted on long poles. If you take a walk around the area, you can still see huge stacks of these very long and impressive oak poles.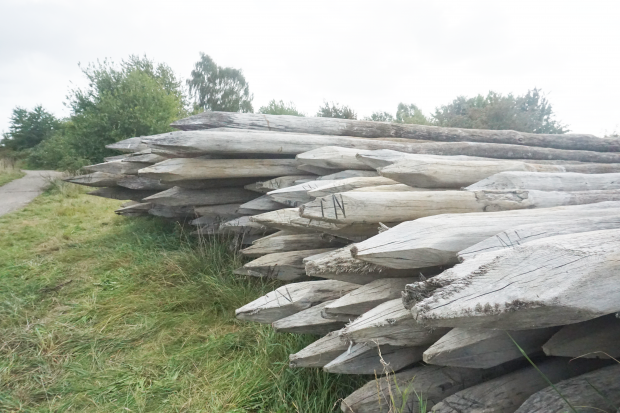 What else is there to see?
If you want to experience more of this part of Copenhagen, continue your walk through Fiskerihavnen and Stejlepladsen towards Sydhavnstippen and Valbyparken.
Another interesting place in Bådehavnsgade is the recycling facility 'Sydhavns Genbrugscenter' where you can buy recycled building materials (and borrow a cargo bike for free), participate in workshops or become part of the laboratory for startups focusing on recycling. Learn more at sydhavngenbrugscenter.kk.dk.
Or why not go bouldering at nearby Boulders. Learn more at boulders.dk/kbhsydhavn.
How do we get there?
Take the walk mentioned above. Or alternatively opt for 'The Open Green', a walk included in 'The Green Copenhagen Companion' which, coming from the direction of Carlsberg Station and Vestre Kirkegård, takes you right past Fiskerihavnen.
From the southernmost stop of the Havnebussen (harbour bus) at Teglholmen, it's a 1.5 km walk to Fiskerihavnen. Alternatively, take the S-train station to Sydhavn Station and walk 1.7 km. Even closer, the 7A bus has a stop called Bådehavnsgade/Sydhavnsgade about 500 metres from Fiskerihavn.