Arun Sharma, a British documentary filmmaker and journalist, has been a resident of Denmark since 1999.  
His films include the 2000 award-winning documentary 'Indian Quality', 'The Illogical Instrument' – the flagship episode of 'Hjerteslag', a 2003 DR series on expat experiences in Denmark – and the 2010 documentary 'Burma in Pieces', an exposition of the military regime in Myanmar. 
Caught out by crisis 
Since February this year, he has been in Vietnam, and like many travellers he was somewhat caught out by the Coronavirus Crisis – not so much by its threat, but more how it closed down borders and shuttered doors. 
Following our interview with Arun in mid-April, he has learned that his flight back to Copenhagen on May 1 has been cancelled and that we can now officially call him "stranded".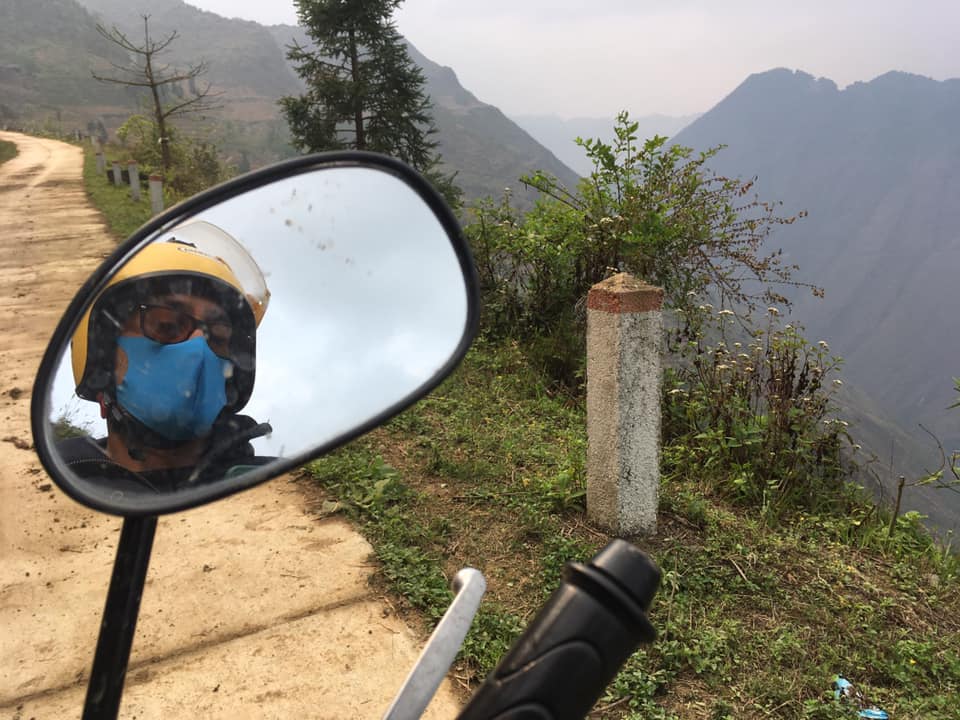 ---
We hear you've been in Vietnam since the late winter?
I spent the month of March in the mountains of northern Vietnam, blissfully riding around on a motorbike, and blissfully ignorant to what was coming. But despite the fact that I was staying in small villages in remote areas, barely seeing any signs of authority and not getting much information from the outside world, I did start to notice things changing.  
Like what? 
There was the steady increase in the number of people wearing face masks and the occasional shop or restaurant would refuse me entry, waving me away shouting: "No no no". Then checkpoints started appearing as I rode around: forms had to be filled, temperatures were checked and passport entry stamps were scrutinised. I'd already been in the country for over 14 days with no symptoms when these measures were introduced, so I was always free to go; others who'd been here less than 14 days were quarantined immediately – for 14 days. There's a theme, it would seem.  
And it got worse? 
I convinced myself that a mountain can't be closed, but it turns out it can. By the time I got back to Hanoi at the end of March, the situation was escalating. Everything started shutting down, a 10 pm curfew was introduced and the ostracisation of foreigners that I'd only experienced sporadically was becoming the norm, as it became widely accepted that the source of most new cases were people coming from abroad. The fact that many of these were returning Vietnamese seems to have gone unnoticed.  
So where did you sleep? 
Most accommodation options closed across the country, so I ended up in a packed dorm room in a packed hostel in Hanoi. I'm certainly not the fear-mongering type, but for the first time, it did occur to me that I might well get the virus if I lingered there long. It was an intense three days, and I met some interesting people to share and indulge the apocalyptic, buzzy, uncertainty-filled atmosphere with. And then of course there were the (I must admit) entertaining interludes of arguments and physical fights breaking out in the hostel (aided by alcohol, drugs and a general sense of fear and claustrophobia). I'm not into reality TV or boxing, but a Uruguayan threatening to punch a Russian over a poor English breakfast is great viewing, whether you're in lock-down or not. And this was at a hostel called Happy Feet …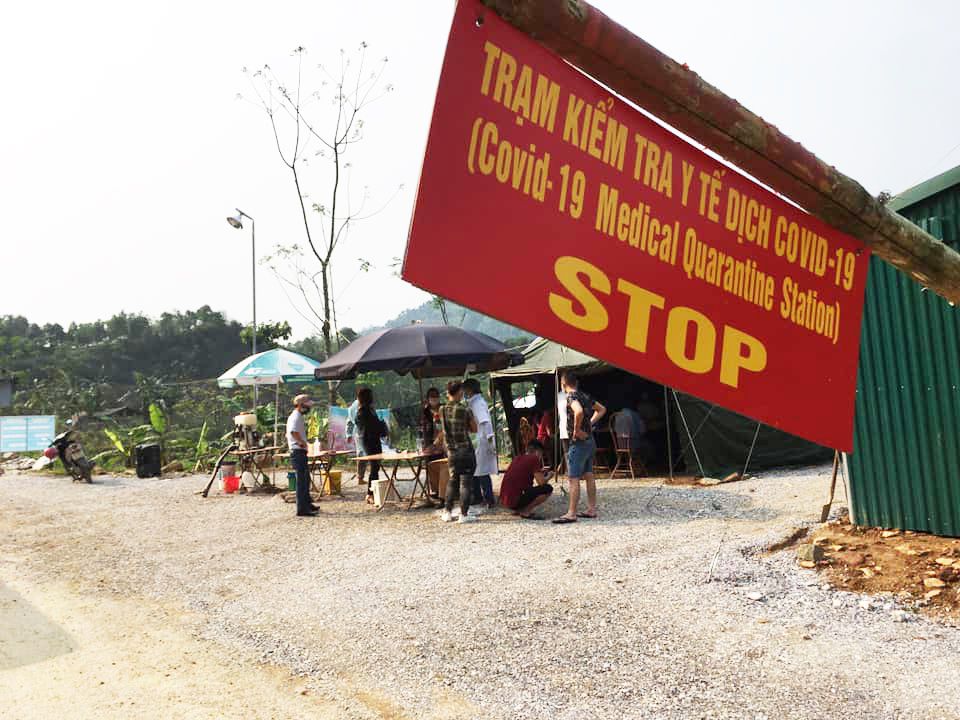 So the general mood was a little manic? 
When not enacting a decadent, dismissive or dystopian end-of-days scenario, people were running around to immigration offices, airline offices and embassies, trying to extend visas (not to stay, but in order to be eligible to leave) or buying flights home at three or four times the usual price because theirs were cancelled without warning, or because the country they were transiting through has shut down its airports. It's tricky enough dealing with a pandemic when you're at home, where you don't feel stranded and are surrounded by the familiarity of language and custom; it's certainly an extra little challenge dealing with it when you're in a distant land. I know the foreign traveller abroad isn't the largest demographic or at the greatest risk right now, but they are certainly being overlooked and have become somewhat stateless, albeit temporarily.  
How are you coping personally? 
Luckily, I'm comfortable being overlooked and I hoped to get lost. Luckier still, I grew up in London in the 70s and 80s, where I was regularly told to fuck off back to where I came from, which was fairly confusing for a kid who thought he was more or less precisely standing where he came from, but all that character-building has its perks, and far from being in a state, I am in fact thriving in my state of statelessness. And before I forget to say it, the Vietnamese are a joyful, caring and playful bunch once you get past the steeliness – or you share enough happy water with them – so it's not like you always feel isolated and unsupported here. Note: Karaoke is the other way to their hearts, although my experience tells me that happy water is always present then too. 
Are you still at Happy Feet? 
On my second day there, it was announced that the country was going into lockdown for 14 days from April 1 – which conveniently happened to be the following day. It was decision time. I still had another month before my scheduled flight home (which still exists in theory) and I didn't want to leave, but I certainly wasn't going to spend two weeks in the corona hostel either. 
So what did you do? 
I managed to rent another motorbike that afternoon for a month (since all public transport was grounded) and left the city the following morning, just as lockdown in Hanoi was beginning. Based on a tip, I headed three hours south to the countryside around the town of Ninh Binh, known for its network of canals and rivers, karst peaks and caves. A lovely old couple had agreed to put me up in their homestay, so I'll lay low here until lockdown ends on April 15. Let's see if I should have panicked more or if the wait-it-out-and-see gamble pays off.  
The Danish government estimates there are 800 Danes trapped abroad. Do you feel trapped? 
To say I feel 'trapped' would be an exaggeration. I guess a lot of people would, but I feel pretty fine with my limited choices. I guess I am trapped in the sense I can't leave if I want to, but I don't want to. But if I can't leave at the beginning of next month then I'll happily use that word.