General
Denmark can win Euro 2012 – piece of kage
---
This article is more than 11 years old.
Group of Death, what Group of Death? Follow this trusty formula, and Morten Olsen's boys can go all the way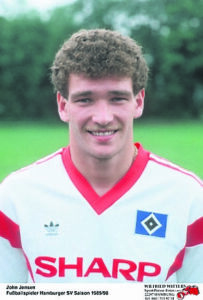 Pure and simple, Denmark can win Euro 2012, and no, I'm not talking about the homeless version. Just as long as Morten Olsen follows this tried and trusted formula for success, this tournament is his to lose – piece of kage.
Effort's pointless … until you've got a semi
First off, scrap the friendly with Australia on Saturday and any other meaningless games lined up. Play too many games and you're going to peak too early. International tournaments aren't what they used to be where a team could play badly for three games and then turn it on in the knockout stage. Now a team's got to play badly right up until the semis.
Take France in the 1998 World Cup. Not including extra time, from their last group game until the semis, they went 261 minutes without scoring a goal. Now that's a team with their eye on the bigger prize; there's no point wasting them when you don't need them.
Drink, womanise, gamble your way to success
So forget training, this Danish team needs to relax. Olsen should send them all on holiday under strict instructions to drink and eat to excess. Somewhere hot. No scrap that: somewhere depraved – that's where footballers come into their element. Give them binge drinking, easy women and reckless gambling, and they'll pay you back on the pitch. After all, it's underestimated the good that roastings do for teamwork and overall morale. With that in mind, is it too late to book the whole squad into Paradise Hotel?
Sure they might start a bit slow, but think about what it's going to do for their self-confidence when they get their fitness back in time for the knockout stage.
Where's Malta when you need them?
It's true that Denmark have had kinder draws though. To reach the semi-finals of the 1964 European Championship – back in the day when it was unseeded and followed the home and away knockout format favoured by the European competitions before the introduction of the Champions League – they only needed to beat three teams, two of which, Malta and Albania, were ranked in the bottom ten in the world, while the other, Luxembourg, who they met in the quarter-finals (!), were not far off. Of course, since then the tournament has sensibly taken on a group-based format in which Malta, Albania and Luxembourg are still a major influence, but only on goal difference.
And they've had luckier ones. While the year 1992 will be forever remembered by millions of eastern Europeans as their first in a free country following years of oppression under the control of the Soviet Union, in Denmark it's remembered for a football match.
Euro champs with beer bellies
And their win in that football match saw them win a tournament they had already been technically knocked out of. It was a tournament they didn't prepare for, and one they turned up to with Lanzarote tans and Carlsberg Black Gold beer bellies. And sure, they played badly at first, but when the other teams started to tire, they got stronger, peaking at exactly the right time.
So Olsen, there's your winning formula. Fortune favours the brave.