News
Wooing Uncle Oscar: a winning strategy is half the battle
---
This article is more than 9 years old.
Winning three Academy Awards for three separate films would be an unprecedented achievement by such a small nation, but is it more by skill than luck?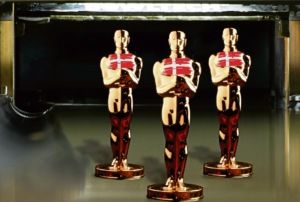 It's not far-fetched to imagine Denmark winning three Oscars at the Academy Awards on March 2 – to be precise, the odds are 41/1 (bet365.com).
Thomas Vinterberg's 'Jagten' (The Hunt) is second favourite (9/2) to win the Best Foreign Language Film, Anders Walther's 'Helium' is third favourite (11/2) to win Best Live Action Short, and this year's BAFTA winner, 'The Act of Killing', is a red-hot favourite to win Best Documentary Feature (2/5).
It's a big deal when a foreign country is nominated for the biggest American awards show, let alone three times, and some may find it crazy that it has happened to a nation that only produces around 20 feature films a year.
"It is completely crazy," said Steffen Andersen-Møller, the head of department for audiences and promotion at the Danish Film Institute.
"We've made history. But to be frank, we are almost getting used to it."
Film festivals important
Danish films are flying at the moment. Since 'Hævnen' (In a Better World) brought home the Oscar for 2010, Danish films have made the final nine shortlist three times in succession. And if 'The Hunt' wins, it will be the fourth time a Danish production has won the Best Foreign Language Film award in less than 30 years.
But great films don't end up in contention for international awards without being backed by an effective marketing strategy to push them up front on the global scene.
"It's all part of a long-term international business model," Andersen-Møller explained. "We have been very active at international film festivals like Toronto, Cannes and Berlin, and we use the festivals as effectively as we can to get our films noticed."
Besides making strong appearances at festivals, international sales agents are also responsible for meeting with influential local distributors overseas.
"Our sales agents abroad make sure they arrange meetings with the right people. You can't directly influence individual members of the academy, but the festivals definitely help us to get noticed. It´s actually a quite basic strategy, but just on a very large scale."
A strong reputation
By the time 'The Hunt' premiered in Denmark in January 2013, the film had already won three awards at the Cannes Film Festival in 2012 and another from the European Film Awards, but the DFI has previously denied speculation that the delayed domestic release was part of an aggressive strategy to boost its Academy Awards hopes.
"Film is a product that easily travels across borders," Andersen-Møller said. "I don't think it's pushy to promote Denmark through film, because people can simply choose not to watch them.
"We have a reputation for taking movies seriously in this country. We work hard and know how to kick in the doors. For many years we couldn't enter the big film festivals, but now they call us and ask what we have to offer this year. But it also means we have to deliver, and that we can't disappoint."