News
Strike closing all Greek airports this afternoon
---
This article is more than 8 years old.
Danish charter companies dodge a bullet by not flying to the islands on Wednesdays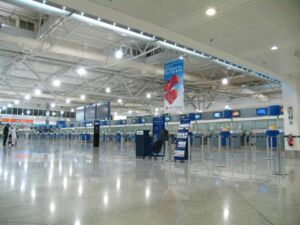 A few Danish travellers could be stranded this afternoon when airports throughout Greece are shut down by striking workers. The strike started just after 13:00 and is set to continue until 17:00, during which time no planes will be taking off or landing.
The strike is in response to the Greek government's austerity programmes, which are now beginning to impact state-owned businesses.
The government plans to launch negotiations with foreign investors to sell state-owned companies in order to reduce Greece's huge debt.
Season over
Although Greece is a favoured holiday destination, the peak season for charter trips has ended, and there are only a few flights scheduled during today's strike window.
"We have no traffic to Greece on Wednesday, so it will not affect us this time," Peder Hornshøj from Bravo Tours told DR Nyheder.
Hornshøj said that to his knowledge, none of Denmark's major tour operators were flying to Greece today.
"If there is any traffic to Greece today, it is a very small amount, and that's a blessing in disguise."