Things to do
'Free' alternative schools booming across Denmark
---
This article is more than 8 years old.
Some 17 percent of parents dig into their pockets to pay for their children's education at the establishments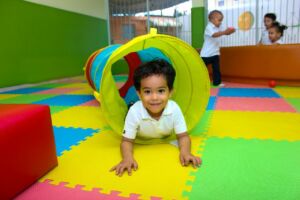 Following the end of the summer holidays next Monday, three new so-called free schools (friskoler) will open in the market town of Hjørring in north Jutland, replacing three of the four public schools that are being shut down.
Hjørring is possibly the clearest example of the current boom in private schooling in Denmark, where its increasing number of free schools offer alternative forms of education or have a special focus.
Highest for years
According to the Education Ministry, some 30 independent school initiatives have paid the second instalment of the deposit required to get permission to open a private school, and 23 of them have informed the ministry of their address, suggesting they will actually open this year.
It is the highest number of free schools for many years. Just last year, 13 schools, which are members of the Danish Free School Association, opened.
Replacing public schools
Of the 23 free schools scheduled to open this year, eleven are replacing a closed public school.
Along with Hjørring Municipality, the regions of Brønderslev, Herning, Holbaek and Bornholm will all see schools opening.
While some of the local communities are opening their own schools to avoid becoming pensioner towns, others simply want to offer their kids an alternative form of education.
According to Peter Bendix, the chairman of the Danish Free School Association, many parents have become more aware of which school their children should attend because of the extensive discussions about school reform in recent years.