General
On Studiestræde I seven seas, it's a pirate's life for me
---
This article is more than 8 years old.
Everyone had a rum time at BAR7 Studiestræde 7, Cph K; open Tue 16:00-01:00, Wed-Thu 16:00-02:00, Fri-Sat 16:00-04:00, Sun 19:00-01:00, closed Mon; hello@bar7.dk; bar7.dk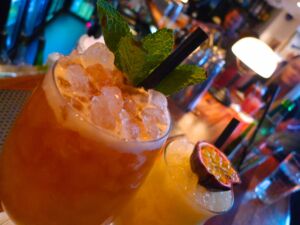 My grandad, a sailor in the British Royal Navy during the Second World War, had the key to the spirits cupboard on board his ship, which might explain why he ended up loving rum. This, combined with my enthusiasm for the romantic notion of the golden age of piracy, has led to me liking the drink out of pure principle.
And nowhere is it championed better than at Bar7, which we found below street level off cobblestoned Studiestraede in the city centre, where my friends and I were taken on a little trip to the Caribbean by some 'earty drinks.
It's just what you need after a hard day booty hunting, and so congenial we could almost feel the white sand of the islands' beaches beneath our feet.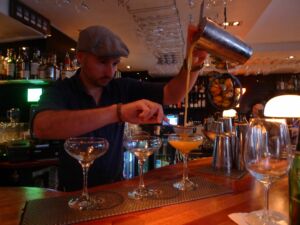 A kiss from the Caribbean
Its 'Seven Seas' cocktail – Mulata rum, Captain Morgan Jamaican rum and Passion Puree garnished with a sprig of mint – is not for the faint-hearted and might lead you to Davy Jones's Locker if you're not careful.
But then the 'Solero' softened the blow of the first with its tropical kiss of Sobieski vodka, lime, passion fruit, coconut and a hint of vanilla.
So hoist the flag and set your beard alight, for only those who are a true sea dog at heart can take the punch of this one!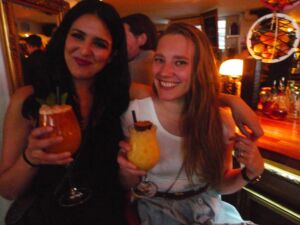 Pipe up!
Although a boatswain won't find much use for this pipe, it sure gives Bar7's 'Liquorice Jewel' a distinctive Danish twist!
This is a cocktail I sadly didn't get to try, but as a huge liquorice enthusiast I will make sure I don't miss out on the delightful result of fresh liquorice shaken with mulata rum, lemon juice, strawberry purée and honey, all garnished with a liquorice pipe of course, next time!
Arrrr-easonable pricing
Serving cocktails between 80 and 125 kroner each, the reasonable prices of Bar7 mean you can enjoy the bartenders' acrobatic cocktail-mixing skills without any guilt in relation to your wallet.
What a relief: no ships need to be capsized on this night out!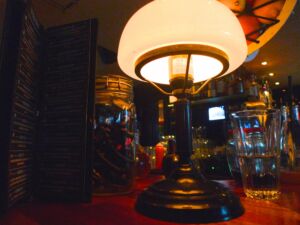 Tot before you bop
Instead of an ocean ripple and the faint rattle of palm leaves in the breeze, Bar7 has a good set of tunes playing all night, which is adequate consolation if you're spending your summer in the Danish capital.
But if you're looking for something more energetic than some nice drinks in good company and chat, Bar7 isn't the kind of place to give your sea legs a whirl on the dancefloor.
It is the perfect spot, however, to get your pre-drink game on before heading to the nearby Meatpacking District. Due to its central location, clubs and venues are easily accessible, even if you don't have a bike.