News
Rainy weekend on the way
---
This article is more than 8 years old.
Thunderstorms and clouds putting damper on weekend plans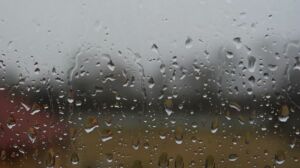 Don't let the sunshine over the next couple of days fool you. Looking ahead, there is a strong chance of torrential rain and flooding when the warm weather gives way to rain showers on Saturday.
The total rainfall from Saturday to Monday in the capital region could be as high as 45 mm, with 18 mm alone expected on Saturday.
Not as rainy elsewhere
While thunder and lightning is predicted in every region on Saturday, only half as much rainfall is forecast in Jutland and the rest of Denmark over the three-day period.
The weekend will get off to a sunny start on Friday, but thunderstorms will start moving in on Saturday afternoon. After that, expect a deluge.
The rain will continue on Sunday with scattered thunderstorms on Sunday afternoon. The rain will continue on Sunday night and into Monday, after which more rain and clouds are expected.