General
Top schools improving student performance
---
This article is more than 8 years old.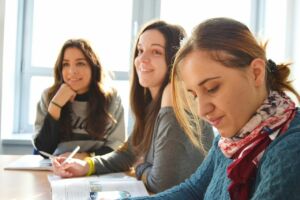 Hay skolen in Copenhagen is Denmark's best public school in terms of elevating students' academic performance regardless of their socio-economic background.
The private school scored best in a new comparison analysis carried out by the think-tank Cepos (see right for the nation's top five).
Friskoler doing best
Cepos calculated the school's teaching effect by comparing the so-called socio-economic figures (grades students can expect to get at a school based on their social background) provided by the Ministry of Education with the graduates' grades.
According to the analysis, the independent schools (friskoler) tend to achieve the best results, followed by the public schools, while the so-called efterskoler (independent residential schools) rank the lowest.
Additionally, Cepos concluded there was no statistical correlation between municipal expenses per student and students' elevated performance. (LR)