News
Calls for a shorter school day
---
This article is more than 8 years old.
Loophole would allow students to get out of class sooner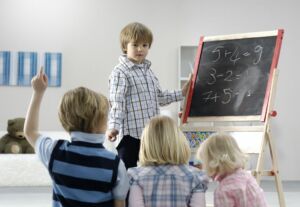 A number of political parties are looking for a way to shorten the school day for students, including some who originally supported the changes that made the longer days a reality in the first place.
Representatives from DF, SF and Konservative would like to change the law to make it easier for public schools to drop the 'secondary classes' beyond the base subjects, so as to make the school day shorter for younger pupils.
READ MORE: Deal struck to extend school day
The resources saved would be used to ensure there are two teachers in classrooms for foundation subjects.
"It is a way to make the school day shorter and of a better quality without spending much money," Jacob Mark, a SF education spokesperson, told Politiken.
Up to the council
The ability to use the loophole exists today, but it is mainly used in the lower grades to provide extra academic support. From the 4th to the 9th grades, schools can only use the loophole if there are special needs.
"We want to give schools more freedom to swap support classes for more teachers in base classes," said DF education spokesperson Alex Ahrendtsen.
The parties involved will meet later this week to discuss decreasing the school day. Local municipalities are actually in charge of decisions to shorten the school day, and they often delegate that responsibility to individual school leaders.
According to a statement from the Education Ministry, just 73 of the country's 1,232 public schools took advantage of the mechanism to shorten the school day last year.