News
Tree lands on Copenhagen bound train
---
This article is more than 8 years old.
No one hurt, but train traffic near Klampenborg remains affected by arborial mishap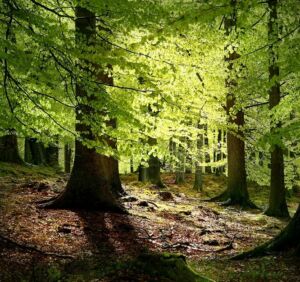 A falling tree that landed on overhead power lines and then fell onto a train bound for Helsingør from Copenhagen this morning has caused havoc for train passengers in the area.
None of the 148 passengers onboard were harmed and they were all transported to Klampenborg Station by bus.
Mariella Madsen was on the train.
"The train stopped hard and suddenly, but there was no panic" Madsen told Ekstra Bladet.
Whose tree is it?
Madsen said passengers waited for an hour before they made their way down the tracks together.
"The air conditioning was broken and you could not go to the bathroom, so some chose to pee in a bag," Madsen said.
BaneDanmark is working to get the tree removed and expects to have the track cleared this afternoon.
BaneDanmark is currently trying to determine whether the tree is on company property or a neighbour's property.