News
Defence minister visits Danish personnel at helicopter base in Afghanistan
---
This article is more than 8 years old.
Some 70 Danish soldiers are currently serving on NATO's Operation Resolute Support mission near Mazar-e Sharif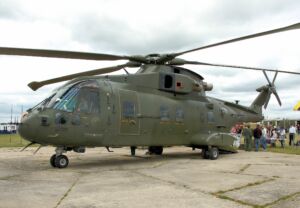 The defence minister, Carl Holst, this week visited a helicopter base near Mazar-e Sharif in northern Afghanistan where 70 Danish personnel are serving.
Holst talked to them about their daily lives at the base, where many are responsible for maintaining and operating the EH101 transport helicopters, which are popularly known as Merlins.
In his speech, the minister highlighted the importance of their efforts.
"The work that people like you perform right here where we stand today makes it possible for someone like me to stand in Parliament and NATO and say: 'Denmark takes responsibility'," he said.
Towards stabilisation of Afghanistan
The Royal Danish Air Force EH101s have been providing medical evacuations and combat search services for NATO as part of the Operation Resolute Support since January.
Some 70 soldiers – who are currently serving on the mission, which is aimed at stabilising the situation in Afghanistan – are expected to return to Denmark at the end of September.
In total, some 180 Danes are serving in Afghanistan. Most of them are located in the capital city, Kabul, where they advise the Afghan army and police officials.