News
Government and EU Commission pledge 88 million kroner for wet habitat restoration
---
This article is more than 8 years old.
Raised bogs and fens are home to some of the country's rarest wildlife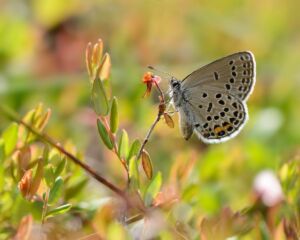 The Food and Environment Ministry and the European Commission have earmarked 88 million kroner for projects to restore rare wet habitats, raised bogs and fens in Denmark.
Raised bogs occur when layers of dead plants grow above the surrounding layer of soil, whereas fens are like wet meadows where the groundwater level is very high.
Eva Kjer Hansen, the environment and food minister, explained that these habitats are home to some of Denmark's rarest flora and fauna and that further initiatives are on the way.
READ MORE: EU to support Danish flowers
A mosaic of plants
"The wet and nutrient-poor earth forms a mosaic of plants that can only be experienced in a few places in Denmark. We must safeguard them and now we have put in motion a restoration of raised bogs and fens so that our rarest wildlife gets a helping hand," she said.
"We need to halt the decline of species in Denmark. The government is currently developing a nature package that will allow for more forests where trees will be allowed to fall and stand as nature allows."
Tønder and Thisted municipalities in Jutland took the initiative to request funds for the raised bog and fen restoration projects, but the work will be carried out across the country.