News
Integration minister wants to reprocess pending citizenship applications
---
This article is more than 8 years old.
Expert from the Institute for Human Rights calls the proposal "deeply troubling and extremely worrying"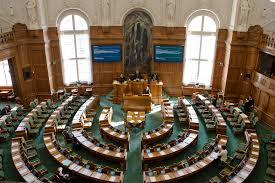 All pending applications for Danish citizenship from the past 14 months will have to be reprocessed, if a new proposal from the integration minister, Inger Støjberg, is accepted.
Eva Ersbøll, a citizenship expert from the Institute for Human Rights, calls the retroactive aspect of the proposal "deeply troubling and extremely worrying".
If a majority of the Danish Parliament supports the 44-page Circular Letter on Naturalisation, all applications for Danish citizenship submitted since July 2014 will be reprocessed under new rules, even if applicants met all requirements at the time of applying.
READ MORE: Danes worldwide celebrate as dual citizenship become official
Costly application procedure
"The new rules should be applied only to applications submitted after the circular letter comes into force. The same procedure was chosen by the government in 2005 and 2008, and it should be done the same way again to protect the applicants' legitimate expectations," Ersbøll told Information.
Ersbøll points out that applicants have spent thousands of kroner on seeking Danish citizenship and sitting a citizenship test.
After years of negotiations, the Danish Parliament passed a bill amending the Nationality Act to allow for full access to multiple nationality in December 2014, which came into force on September 1.
According to the new rules, applicants for Danish citizenship will have to pass a more advanced Danish language tests, the so-called Prøve i Dansk 3, instead of the current Prøve i Dansk 2.