News
Prices for cars could be on the rise
---
This article is more than 8 years old.
New taxes and requirements could drive up sticker prices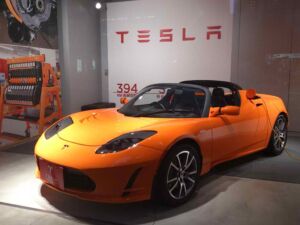 Denmark is already one of the most expensive nations in the world to own a car, and new emissions regulations and the loss of tax breaks on electric cars of could start driving up the price for a new car even more.
The European Affairs Commission has unanimously adopted new regulations on how CO2 and other emissions will be measured before a car is sold in every country. Observers say that the regulations will add to the price of a new car, although no one is sure exactly how much nor how much revenue will flow into the tax coffers via new levies brought about by the new rules.
The main purpose of the new regulations is to tighten up the discrepancy between the way car makers measure fuel consumption and emissions and the reality experienced by motorists on the road.
Making the numbers add up
A recent report from the International Council on Clean Transportation (ICCT) revealed that the difference between the official figures for fuel consumption for cars in the EU and actual consumption is as much as 40 percent.
Jens Brendstrup the head of the auto dealer group Autobranchen Danmark said that stricter requirements for emissions will lead to more expensive cars for Danish consumers.
"We have not calculated how much it will be," Brendstrup told Ingeniøren. "Buyers are often frustrated when they don't achieve the results that the manufacturers advertise, so we are working to educate consumers about green driving habits, and how to save fuel."
The adoption of the new regulations may have been spurred by the Volkswagen scandal that has rolled across Europe in recent weeks. In the wake of revelations that Volkswagen used 'defeat device' software to circumvent emissions standards for certain air pollutants, the  Commission called on national authorities to look into the implications for vehicles sold in Europe and ensure that EU pollutant emission standards are "scrupulously respected".
READ MORE: Volkswagen scandal could affect nearly 100,000 cars in Denmark
No more electric tax breaks
Meanwhile, numbers being tossed about during budget negotiations are creating fears that the price of electric cars could triple as tax breaks are phased out.
The new government is pushing policies that would undo the previous administration's efforts to steer consumers toward environmentally friendly vehicles. One involves extending Denmark's 180 percent levy to all cars, regardless of their emission levels.
READ MORE: Government: electric cars will be full price by 2020
Electric gonna boogie
Phasing out tax breaks on electric cars means the price of a Tesla Model S would increase from about 650,000 kroner to nearly 2 million kroner.
Budget minister Claus Hjort Frederiksen said that tough decisions need to be made against the backdrop of a widening budget deficit.
"The former government may have promised to keep electric cars exempt from car taxes, but they just forgot one thing: finding the money to do so," Frederiksen told Politiken.
READ MORE: Tesla: We'll pull plug on Danish investment if tax exemption disappears
The government plans to raise 30 billion kroner on car taxes in 2016. The tax ministry estimated that treating electric cars like their fossil-fuel equivalents will add nearly 500 million kroner a year in revenue.
A total of 1,240 electric cars were sold in Denmark during the first half of 2015, up 97 percent from a year earlier.