General
Business needs Talent: We all need to contribute
---
This article is more than 8 years old.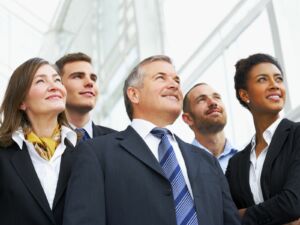 Last week, the Confederation of Danish Industry (DI) gathered more than 1,000 senior executives, politicians, opinion-formers and decision-makers at the yearly DI Summit in Forum, which this year was entitled 'Denmarks got talent – let us use it!'
Inclusive of everyone
The overall theme this year was talent, as Danish businesses are increasingly looking for a wide range of qualifications to fit the many exciting jobs they have to offer. We therefore need to bring more Danes out into the job market, we need to bring in foreign skilled labour, and we need to upgrade the skills of the ones already working or studying even further.
Danish businesses are set to face a shortfall of labour – which means that we need to be inclusive of everyone if we want to maintain our high level of welfare and social services. We will accordingly, in the years to come, be looking at a much more diverse labour market than before: a mix of Danes and foreigners working side by side.
Skilled labour is vital
As a solution to the decrease in the Danish workforce, DI's recently released 2025 plan proposes a series of reforms that aim to increase the workforce by 135,000 and enhance growth by 2.25 percent per year.
These figures are only obtainable if companies are able to recruit all the foreign labour they need and if as many Danes as possible are in the job market. Access to skilled labour with the right qualifications is crucial for the growth of our
companies.
The number one challenge that threatens our future prosperity and growth is the lack of skilled labour, which is why it is of great importance to the DI Consortium for Global Talent that the companies have access to a critical pool of talent.