News
Danish sex shop awarded for enlarging its profits
---
This article is more than 8 years old.
Online enterprise Sinful becomes the first adult shop to win a Gazelle prize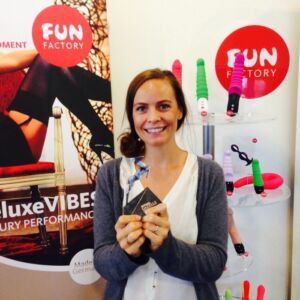 Since 1995 the business newspaper Børsen has awarded Denmark's fastest growing companies with its annually-awarded Gazelle prizes. It took 20 years, but for the first time a sex shop made the cut this year.
A total of 1,449 companies were recognised with a 2015 Gazelle for more than doubling their profits in the past four years and the Aarhus-based online company Sinful was among them.
Sinful has grown from employing seven people in 2011 to having a staff of 40. In the same period turnover has shot up by 500 percent.
Focussed effort
Mathilde Mackowski, the co-founder of the company, was delighted by the news.
"We have been extremely focused in the past few years, so receiving a Gazelle prize is a dream come true for the whole team," she said.
Mackowski and her then boyfriend Tonny Andersen started the business in 2008. The two are no longer an item but continue to run Sinful together.
According to Mackowski, as well as attaining commercial success, the company has worked hard to make the sex business more socially acceptable.
"We work every day to inspire people to be more playful and lustful in their sex lives and we are very proud Børsen recognises our work and isn't afraid or squeamish about us being an online shop that sells sex toys," she said.
"And it's a huge pat on the back that we, as far as we can see, are the first in the industry that has ever received a Gazelle Prize."