General
Little school not so young anymore
---
This article is more than 8 years old.
Major milestone for Montessori establishment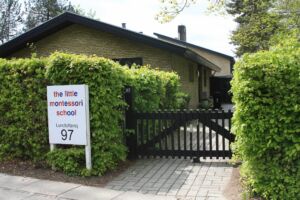 The Little Montessori School in Lyngby is celebrating its 25th anniversary.
The English-speaking school was founded in 1990 by Dinny Rebild who saw there was a need for Montessori education in the international community in Copenhagen.
The school started with just five children and one classroom rented out by Sankt Hans Larvards, a private Catholic school in Lyngby Taarbæck.
In the summer of 1991, the school moved to its current location at Lundtoftevej 97 near the Technical University of Denmark.
Freedom within limits
The Little Montessori School is based on the educational approach developed by Italian doctor and educator Maria Montessori who emphasised children's independence, freedom within limits and respect for a child's natural psychological, physical and social development.
It is run on a strictly not-for-profit basis by a volunteer board that includes parent and community representatives. It has three experienced full-time teachers and is attended by 20 children aged two and half to six.
In Copenhagen, there are two other Montessori international preschools: in Frederiksberg and Valby.