General
Museums Corner: Drawing autumnal inspiration from Iceland, Sweden and … Tasmania
---
This article is more than 8 years old.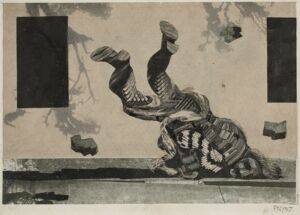 The gloom and flume of autumn is getting serious. Whether you want to wallow in the impending sub-zero temperatures or escape to the warm French countryside of Champagne, if only for an afternoon, the museums of Copenhagen can come to your rescue.
---
Rising from Darkness
National Gallery of Denmark, Sølvgade 48-50, Cph K; ongoing, ends Jan 17, open Tue-Sun 10:00-17:00, Wed 10:00-20:00, Mon closed; entry: 55kr, under-27s: 45kr; smk.dk

SMK invites you on a gloomy journey into the art of the post-war years – a time marked by trauma and the threat of nuclear destruction. The exhibition explores artists who called attention to the horrors of World War II and their fears about what was coming next. With fine-art prints as their preferred medium, artists like Palle Nielsen, Jane Muus and Svend Wiig-Hansen told stories of the time they lived in, entailing both political messages and narratives of human compassion.
---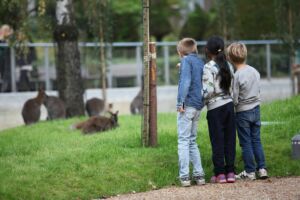 Timeout in Tasmania
Copenhagen Zoo, Roskildevej 32, Frederiksberg; open daily Nov & Dec 10:00-16:00; entry: 170kr, children: 95kr; zoo.dk

If you're dreading the impending winter and sub-zero temperatures, a trip to Copenhagen Zoo's 'Tasmania' can be your shelter. The recently opened enclosure offers a series of chest-warming experiences, including a close encounter with kangaroos and wombats in a new fenceless area. The walkway through the Tasmanian devil's grasslands provides a brilliant view. Oh, and heating has been installed in the outdoor cliffs, so that both you and the sun-loving animals can hang out in an agreeable climate.
---

Phosphor – The Magic of Nature
Nordatlantens Brygge, Strandgade 91, Christianshavn; closes Nov 1 (so be quick), open Thu-Fri 10:00-17:00, Sat-Sun 12:00-17:00; nordatlantens.dk

The contrast between day and night is getting pretty stark these days, so why not go all-in with an exhibition that alternates between light and darkness. Textile artist Anna Rosa Hiort-Lorenzen and choreographer Kasper Daugaard Poulsen travelled to Skagaströnd, an Icelandic village just south of the Arctic Circle that only experiences four hours of light a day. The sun never rises much above the horizon, and so the sky is illuminated from below. The two artists decided to convert this exceptional natural phenomenon into fabric and movement. Just like phosphor, the exhibition glows with fluorescence. While you're there, be sure to check out Tróndur Patturson's cosmic room (until Nov 6).
---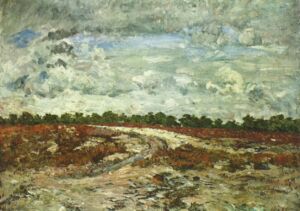 Carl Fredrik Hill – Sweden's great landscape painter
Nivaagaard, Gammel Strandvej 2, Nivå; ends Jan 31, open Tue-Fri 11:00-20:00, Sat-Sun 11:00-17:00, Mon closed; entry: 80kr, students: 60kr, under-18s free adm; nivaagaard.dk

This autumn and winter Nivaagaards Malerisamling is putting on a comprehensive show of Carl Fredrik Hill's art, diving deep into his character and originality. The Swedish landscape painter's style of painting shifted dramatically as he fell increasingly ill with schizophrenia. After a severe psychotic attack at the age of 28 while working in Paris, Hill's career ended abruptly. Gazing at his beautiful landscape paintings, you'll be transported to the French countryside of Champagne, or the green bank of the Seine, anno 1877.
Find out more at http://www.cphmuseums.com/.
---