News
Pandora's success continues
---
This article is more than 8 years old.
Double-digit growth and exploding sales continue for jewellery giant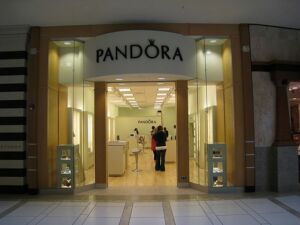 Jewellery company Pandora's double digit growth has continued in the third quarter of 2015, with sales up 37.5 percent compared to the same period last year.
Pandora's Q3 turnover was 3.9 billion kroner, up from 2.8 billion kroner in 2014.
"Europe, Asia and the Pacific region all did well," Pandora head Anders Colding Friis told Børsen.
"Both established and slightly newer markets continued the positive momentum, although US growth was slightly lower than in previous quarters."
Pacific growth
Sales in Asia, one of Pandora's newer markets, has increased by 74 percent. In the UK, revenue grew by 50 percent, and Pandora's Australian sales grew by 36 percent.
However, in the US, growth was only 6 percent. Pandora's US dealers had anticipated relatively poor sales in the third quarter.
Friis said the somewhat flat results were part of repositioning Pandora's brand in the US, and that overall, he was satisfied with the company's successes.
'This is a strong result for the third quarter, with growth in all regions and all product groups," said Friis.
"I am especially pleased to see the growth in ring sales,  which have risen by almost 80 percent."
More investment
Pandora showed a net profit of 1 billion kroner against 725 million kroner during the same period last year.
READ MORE: Pandora still booming
The company had boosted its expectations for the year after a strong quarterly report in August, and it plans to increase investments in its production facilities in Thailand.