General
At cinemas: Four more opportunities knock at DOX
---
This article is more than 8 years old.
Documentary film festival continues until Sunday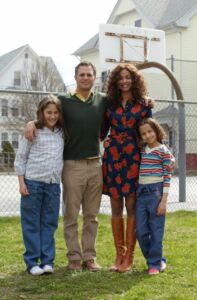 Aw-wight geezers? This week we head to London town for Legend – the second film to dramatise the lives of the notorious Kray Twins. The reliable Tom Hardy plays both of the gangster siblings, sharing the camera with himself in some mind-bending set pieces. See this week's review.
Also released is the curiously-titled dramedy Infinitely Polar Bear, which features the ever-excellent Mark Ruffalo as a manic depressive dad hell-bent on winning back his wife and daughters. Reviews have been mixed.
Until the 15th, Copenhagen's cinemas and venues are playing host to a vast selection of documentaries, live music and events from around the world at CPH:DOX. Here is a tiny selection for you to consider:
Alice Cares
Sun 12:30; Grand Teatret
The film examines the relationship between small domestic robots and the residents of a nursing home in a social experiment conducted by the University of Amsterdam. Can a robot offer meaningful friendship?

Unseen: The Lives of Looking
Sat 15:00; Empire Bio
This visual and philosophical film, which is up for this year's DOX:Award and has already been roundly praised, looks at our primary means of understanding our environment: sight. From life-changing eye surgery and mass surveillance to cameras on Mars, British debutant Dryden Goodwin has crafted something special. Meet him at the screening.
Uncertain
Thu Nov 12, 20:00; Empire Bio
A funny and moving film about a town of 94 souls living deep in the polluted borderland swamps of Texas and Louisiana. As the town's sheriff puts it: "You have to get lost to find us here." Meet the director at the screening.
The Dream of Europe
Sat 12:30; Empire Bio
The film follows two Norwegian border guards who hunt down illegal immigrants – especially those from Africa. Although finished a few months prior to the current crisis, this relatively short film manages to explore many of the political and moral questions surrounding the increasing pressures on Europe today.
Find the full program at cphdox.dk. (MW)