News
Three young men found dead in Frederiksberg flat
---
This article is more than 8 years old.
Police are investigating apparent triple homicide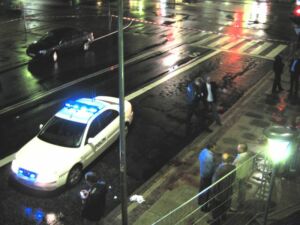 Police are investigating the case of three men found dead in a flat in Frederiksberg yesterday afternoon as triple homicide.
The three young men were 19, 23 and 24 years old, according to a statement released by Copenhagen Police on Thursday morning. Their relatives have been informed.
Overnight gunshots
Police were first alerted yesterday afternoon at about 2:10. Upon arriving at the address on Christian Paulsens Vej, the area was cordoned off and interviews carried out with neighbours.
"Our investigation has led us to believe that this is a triple homicide," said Copenhagen Police.
Police suspect the murders occurred between midnight and 4 am on Wednesday morning.
Police declined to give further details, but neighbours reported hearing gunshots early on Wednesday morning.
The bodies of the three men will be autopsied today.