News
US authorities approve Danish cancer drug
---
This article is more than 8 years old.
Biotech company Genmab looking forward to a big year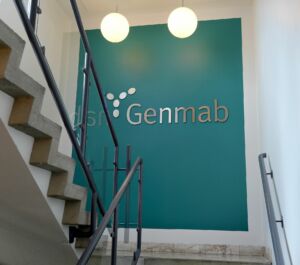 The Danish biotech company Genmab, which specialises in developing anti-cancer drugs, has received approval for its drug Darzalex by the US Food and Drug Administration (FDA).
The company confirmed the approval in a stock exchange announcement on Monday evening.
Darzalex is a bone cancer drug that primarily aids patients who have already gone through several unsuccessful treatments for multiple melanoma, an incurable form of blood cancer that originates in the bone marrow and is the third most common form of blood cancer in the US.
Financial boon
Darzalex was initially approved only for patients who have gone through at least three previous treatment attempts. But Genmab and its partner Janssen are now working to have it approved as a first line treatment.
The approval raises Genmab's financial expectations for fiscal 2015.
The company, which is listed on the Copenhagen Stock Exchange, is now anticipating sales of between 1.02 to 1.1 billion kroner – about 300 million kroner more than previously forecast.
Its operating profit is expected to be between 625 and 700 million kroner, up from the previously forecast 325 to 400 million kroner.
When the markets closed yesterday, Genmab's stock price stood at 744 kroner.