News
Advent calendars could be carcinogenic, warns Danish consumer council
---
This article is more than 8 years old.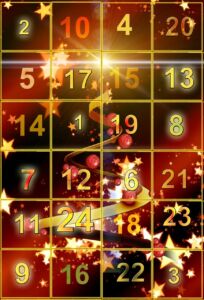 The Danish consumer council, Forbrugerrådet Tænk, has tested seven popular Advent calendars and found traces of mineral oils in all of them, which carry the risk of causing cancer.
However, the amounts are tiny and not believed to pose a danger to the public.
According to the consumer organisation, the Nestlé Smarties advent calendar was the worst it tested.
"We have found a small amount of mineral oils in all seven calendars that we tested," Peter Skjødt from Forbrugerrådet Tænk told Jyllands-Posten.
"The mineral oils in the Nestle calendar have proven to be carcinogenic and should be avoided."
The mineral oils have been detected in either the chocolates that come with the calendar and also the packaging if the calendar is made from recycled material.
Not exactly a smoking chocolate gun
Skjødt did concede that enjoying an Advent calendar wasn't as risky as smoking two packs of cigarettes a day.
"We're talking about a small piece of chocolate that you get once a day for a month, so it is not acutely dangerous, but it is clear that it contributes to the amount of undesirable substances in our food," he said.
Nestlé Denmark said that its calendar meets all the regulatory requirements.
"At the same time, we would like to emphasise that we take traces of mineral oils in food very seriously," the company said in a statement.
Zero tolerance
Forbrugerrådet Tænk wants politicians to tighten up the regulations concerning mineral oils in food. It would like to see the permissible level drop to zero.
The results of the Advent calendar test can be viewed (in Danish) at the Forbrugerrådet Tænk website.