News
Danish handball players body-painted into artistic warriors
---
This article is more than 8 years old.
You haven't seen them like this before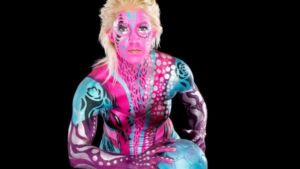 Five female players from the Danish handball team have been transformed by body-paint into strong and aesthetic works of art to promote the upcoming Women's Handball World Cup that will take place in Denmark from December 5-20.
Trine Østergaard, Louise Burgaard, Lotte Grigel, Anne Mette Hansen and Kristina Kristiansen volunteered to have their bodies painted by the artist Monty Knowles from the Bahamas.
It took Knowles up to ten hours to paint each of the sportswomen.
(photo: DHF)
"It was mega fun and different. It's not something you've seen before, and I think the results are amazing. Now I just hope people will welcome the photos and the campaign," said Hansen.
Heart of Handball
Simultaneously with the World Cup, a special photo exhibition, 'The Art of Handball', will be displayed at the Herning Museum of Contemporary Art, HEART.
All the proceedings from the bodypaint promotion materials will be donated to charity.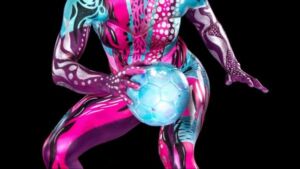 (photo: DHF)
The DHF has decided to donate its share of profits to the Christmas Seal Foundation, while Knowles will give his share to the Bahamas Down Syndrome Association.
The championship is being hosted by Herning, Kolding, Naestved and Frederikshavn. The Danish team are scheduled to play all their group games at Jyske Bank Boxen in Herning.