News
Government agrees to adjust university platform reform
---
This article is more than 8 years old.
Parties team up to ease university platform from 2013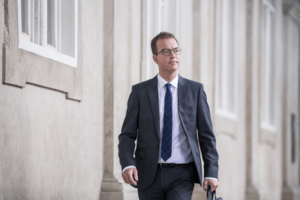 In co-operation with Socialdemokraterne, Radikale, Socialistisk Folkeparti and Konservative, the government has decided to adjust the education platform from 2013.
The agreement repeals a number of central rules, including the obligatory enrolment for subjects and exams at universities, while the universities will be able to implement more flexible tools to reduce bureaucracy.
"I am proud that we will decrease hassle and bureaucracy with this broad-reaching deal," said the education and research minister, Esben Lunde Larsen.
"Now we are giving the institutions better options for local solutions and more freedom so they can target their efforts towards educations in which students are delayed the most."