News
Danish biotech company headed for the stock market in Stockholm
---
This article is more than 8 years old.
CEO: For the size of company that we are, there isn't enough activity in Copenhagen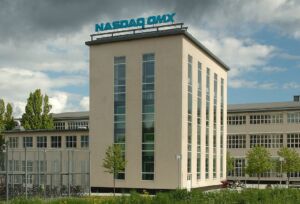 The Danish biotech company Nuevolution is set to be listed on the First North stock exchange in Stockholm, possibly in the middle of December, Børsen reports.
Far-reaching implications
Nuevolution identifies molecules to use in medications and has pharmaceutical giants such as GlaxoSmithKline and AstraZeneca on its customer list. According to Alex Haahr Gouliaev, the CEO and co-founder of the company, the implications of Nuevolution's are far-reaching.
"If you take cancer conditions, for example, cancer cells have an ability to survive and to spread. We obviously want to inhibit that. So if we can block the biological components that allow cancer cells to do that, then we can cure cancer," he said.
"So we need to find the molecules that can do just these things. That's what we do with our technology. And we do it in a different way to how the big pharmaceutical companies do it."
Stockholm the logical choice
Gouliaev explained to Berlingske the choice of Stockholm over Copenhagen.
"We want to be in a market where there is big activity," he said.
"For the size of company that we are, there isn't enough activity in Copenhagen, but in Sweden there's a whole different level of activity. On top of that, we are mainly owned by Swedish investors, so the jump won't be too big."