News
Denmark's culture minister wants state broadcaster DR to introduce login to online media
---
This article is more than 8 years old.
Minister responds to pressure from private media companies to level the playing field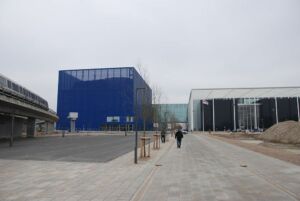 In order to better enable private media companies to compete with the state broadcaster, Bertel Haarder, the culture minister, is pushing for DR to introduce a log-in for its online media, Politiken reports.
READ MORE: Is it time to pull the plug on Danmarks Radio? 
The minister's statement follows demands by private news sources to level the playing field by making it more difficult to access the website dr.dk.
"My advice to DR is that the stumbling block should be removed voluntarily and in good time instead of DR becoming a topic in a coming election. I wouldn't recommend that," Haarder said.
But the media commentator Lasse Jensen emphasises that, despite the clear attempt to pressure DR, the government can't force through such a measure since there is a binding media settlement in force until 2018.
"The long and short of it is that there is a media settlement that is in force up to and including 2018. No matter what happens, the minister can't do anything until then," he said.