News
Laudrup out of the running to become Denmark coach
---
This article is more than 8 years old.
The Danish legend met with DBU, but turned them down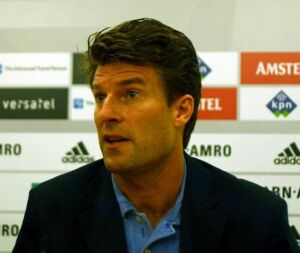 Michael Laudrup has informed the Danish press he will not be taking over the national team's coaching reins from Morten Olsen, who stepped down following Denmark's Euro 2016 playoff loss to Sweden last week.
Laudrup said he was asked by the Danish football association DBU, but turned down the opportunity after careful consideration.
"For such an important job like being coach of Denmark, you have to be 100 percent sure you are making the right choice and be prepared to live up to all the demands on and off the pitch," Laudrup said, according to Bold.dk.
"So I thought long and hard about it. I have to admit it was a tough choice, but at the end of the day, I decided to say no thank you."
READ MORE: Morten Olsen steps down as Danish national team coach
Åge in the lead
Laudrup's coaching career began in 2000 when he was appointed the assistant coach of the national team, serving under Morten Olsen until 2002. He later became the head coach of Brøndby, Getafe, Spartak Moscow, Mallorca, Swansea City and Lekhwiya.
With Laudrup turning down the DBU, the Norwegian coach of Malmö FF, Åge Hareide, remains the leading contender to assume the head coaching duties for Denmark.