Things to do
From Bredgade to City Hall Square, a right old Copenhagen Christmas affair
---
This article is more than 8 years old.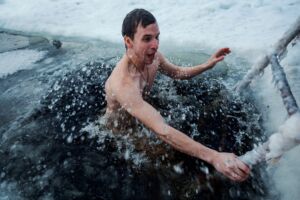 Whether you still believe in Julemanden or are more inclined towards julebryg, the new Copenhagen Christmas festival has something for you.
The joint project between the City of Copenhagen and KBH K – Commerce and Culture is bringing museums, markets and exhibitions under its umbrella as well as organising events throughout the festive season for tourists and Copenhageners – both Danes and internationals alike.
A multitude of events
"We contacted every museum and market and told them about the overall concept and how they can use Copenhagen Christmas," explained project co-ordinator Annette Matthiesen.
Given the number of events promoted and the preliminary levels of interest online – approximately a fifth of them will be held in English – it's safe to say it's already a success.
Far-reaching scope
Matthiesen is clearly not doing things by halves.
"We have printed 75,000 maps and placed them all over the city – this way, not only can the tourists see the lights and shops in the centre, but also events in Nørrebro and Vesterbro," she continued.
"We help people find things they would never go to otherwise."
If the festival is a success, the plan is to make this an annual event.
Viking Christmas
Sun 6 Dec, 09:00-17:00; Kulturhuset, Islands Brygge 18, Cph S
Has the run-up to Christmas got you stressed? Do you need invigorating after an overindulgent julefrokost? If so, then try the Viking Christmas celebrations at Islands Brygge. Jump into the icy waters and warm up in a sauna for an authentic Nordic feel, or relax on the quayside pillaging nothing more than the spit-roasted meat and Viking mead selections. Yuletide Viking stories and hunting horns complete the experience.
City Hall Tours
Christmas – Sun 6 Dec, 17:00; City Hall, Rådhuspladsen 1, Cph K; 60-100kr, billetto.dk/x-mas-tour
Midnight – Fri 18 Dec, 22:00; City Hall, Rådhuspladsen 1, Cph K; 80-130kr, billetto.dk/x-mas-midnight-tour
Take your pick of tours around Copenhagen's historic 1905 City Hall. The Christmas tour will enchant children as you meet elves, discover gifts and eat traditional Danish treats. The Harry Potter-like interiors of City Hall provide the perfect backdrop to these fairy-tale events. The midnight tour starts with elf hats and heads through the historic rooms to the tower balcony. You'll hear the bells strike midnight with Copenhagen's lights at your feet. Pancakes and drinks are included in the tickets for both tours – but a glass of bubbly is promised for adults on the Christmas tour only.
24 Days of Culture – Nørrebro
Dec 1-24; various locations, Nørrebro; facebook.com/copenhagenchristmas
If you're trying to count down the days without chocolate Advent calendars, head for Nørrebro. 2200 Kultur is collaborating with Copenhagen Christmas and social groups with all the diversity that only Nørrebro can offer. Drink gløgg and sing carols whilst browsing the Christmas bazaar at Culture House Osramhuset on December 6 from 12:00-17:00. Feel the hygge and take the whole family to mark the start of the year's most festive month at Blågårds Plads on December 1 at 18:00 as they light the tree. Other Advent days include torchlight tours of the Jewish cemetery, origami classes and Turkish dancing whilst 2015 shawarma champions Kösem light up the night with charcoal grills.
Copenhagen Lights – Bus & Boat Tours
during December, various departure points; facebook.com/copenhagenchristmas
Sit back and watch the city slide by as Canal Tours shows you the city's beautiful decorations from their boats – expect Christmas music and the occasional tree onboard as well. For the more energetic, History Tours is offering free walking tours explaining the origins of Danish Christmas traditions and giving you hidden insights into the city. If that doesn't appeal, ride the top deck of an Open Top Tours bus or head to Gammeltorv on any Sunday in December for a breathtaking horse-drawn carriage ride.
Gammeltorv Weekends
Dec 5-6 & 19-20, 11:00-17:00; Gammeltorv, Indre By, Cph K
Street entertainers will be out in force on selected weekends in December. A big band will be playing Christmas favourites whilst street theatre groups, rollerskating baroque angels and acrobatic elves promise enough entertainment for everyone. All performances are in collaboration with Huset KBH and Copenhagen Pride.
Deisgn Museum Workshop
Dec 6 & 13,13:00-16:00; Designmuseum Danmark, Bredgade 68, Cph K; 20kr
Be inspired by Kasper Friis Kjelgaard's incredible designs incorporating rotation and balance as you make your own Christmas decorations – just don't expect the cat to be as impressed by your creation as you are once it's on the tree.
Copenhagen Christmas Solstice Party
Fri 18 Dec, 16:00-18:00; Danish Architecture Centre, Strandgade 27B, Cph K; free adm
One of Copenhagen Christmas's in-house organised events, this promises to be something special. Architecture firm Platant and the Architecture Centre are putting on a show of light installations and music in the harbour on one of the darkest days of the year. What's more, it's free!
Greenlandic Christmas market
Dec 12-13, 11:00-16:00; The Greenlandic House, Løvstræde 6, Cph K
Get up close and personal with some authentic Greenlandic crafts you won't see at any other Christmas Market – traditional crafts and handiwork include knitting, sealskin products, bead work and Christmas decorations. There's also a decoration-making workshop on Saturday, November 28 from 13:00-17:00.
Northern Atlantic Christmas Concert
Sat 12 Dec, 17:00; Helligaandskirken, Niels Hemmingsens Gade 5, Cph K; 100kr; helligaandskirken.dk
This annual favourite is returning to the popular Strøget venue – six choirs from Iceland, Greenland and the Faroe Islands are on the bill to perform. Buy tickets on the door, but be warned: get there early.
Sustainable Gifts Workshop
Dec 1-23, 11:00-19:00; Nikolaj Plads, Cph K
A Christmas market with a twist – Danish artist Thomas Dambo has built a Christmas House in collaboration with Nikolaj Kunsthal. Head there to make sustainable bird houses, T-shirts, jewellery and decorations.