News
Alternative Danish church officially state-approved
---
This article is more than 8 years old.
Levende Kirke can now enjoy several privileges, including tax concessions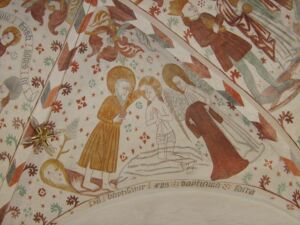 Levende Kirke (Living Church), a small Christian community in Denmark, has been officially recognised and approved by the state, reports DR.
The church has a congregation of about 150 members, with a base in Hvidovre and community branches in Esbjerg and Ringe.
The state-endorsement gives the church association several privileges, including tax concessions and the right to conduct legal weddings and funerals.
Very different from Folkekirken
Unlike the Church of Denmark, Levende Kirke does not perform automatic baptism of newborns, instead believing it is a person's choice to get baptised.
"We get personally involved in the church service, which is very different [from the Church of Denmark]," Clara Brett, the wife of the church's primary pastor, told DR.
"We can change how it is all put together and it's not only the priest who preaches. We also sing modern songs of praise, including gospel, jazz and the like."
More religious communities being recognised
The church has about 20 million members worldwide and is mostly popular in the Philippines.
Over the past 15 years, the number of religious communities that have been authorized to exercise religious practices in Denmark has increased from 90 to 160.