News
Danish farmers get an early Christmas present
---
This article is more than 8 years old.
EU agricultural support comes in ahead of schedule.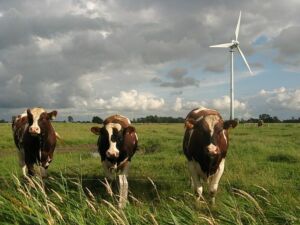 Danish farmers are a tiny bit richer this morning as the agricultural support agency NaturErhvervsstyrelsen has sent a 5.6 billion kroner check off to the nation's agricultural industry.
The money is the lion's share of the EU's 6.3 billion kroner basic payment to farmers in Denmark.
"It is crucial that agricultural support reaches farmers as soon as possible, so I am very pleased we have managed to achieve our target of 90 percent," Sarah Børner, the director responsible for EU matters at NaturErhvervsstyrelsen, told Jyllands-Posten.
Before the Brits
Over 40,000 farmers will receive a share of the payout.
NaturErhvervsstyrelsen expects the final bit will be paid out before the New Year. Originally, the money was not expected until the end of December or even into January.
READ MORE: Agricultural head says that Danes don't understand farmers
The early bump means that Danish farmers will receive aid before their Swedish and British colleagues.