News
Record number of asylum-seekers in November
---
This article is more than 8 years old.
Over 4,500 people sought safe haven in Denmark last month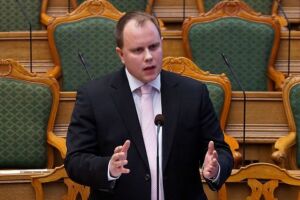 Reports earlier this week confirmed that a record 3,646 refugees sought asylum in Denmark in October, but that number was even higher last month.
Over 4,500 people applied to stay in the country – the highest ever number to apply in a single month.
The DF immigration spokesperson, Martin Henriksen, said the government is "sitting on its hands" dealing with the refugee issue.
"It is a shockingly high figure, but not surprising," Henriksen told Jyllands-Posten.
Broken promises?
Socialdemokraterne integration spokesperson Dan Jørgensen pointed out that Venstre used fewer asylum-seekers as a major part of its campaign platform to win the election, and that has obviously not happened.
Inger Støjberg, the current integration minister, declined to comment on either the numbers or the criticism.
READ MORE: 140,000 refugees made their way to Europe in November
Welcome back
Over 1,000 refugees and migrants have been returned to Denmark from Sweden since the Swedes introduced border controls three weeks ago – 707 in the past week alone. Whether they will be allowed to remain is uncertain.
Country-by-country figures show that war-torn Syria continues to provide the largest group of asylum-seekers.