News
Referendum rumblings: shootings, a stabbing and a bank robbery
---
This article is more than 8 years old.
Danish police were busy investigating several crimes on Thursday night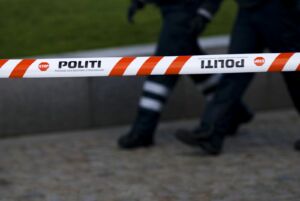 The rumblings will continue following the result of the Referendum on Thursday, but for many last night, the rumbling of gunfire in their local community was of greater concern.
Gun attack on café
Two young men were shot at Café Morena in Valby, Copenhagen shortly after 10 pm on Thursday night, reported Politiken.
In total, seven shots were fired through the glass windows of the café. Several people were sitting there at the time.
The police did not want to comment on the victims' conditions and no-one has been arrested yet.
Shooting at shopping mall
Shortly before 6 pm, another shooting took place at the Waves shopping centre in the Greater Copenhagen suburb of Hundige.
In this case, no injuries have been reported.
Witnesses saw a group of four to five people leave the scene in a dark car, but no-one has been arrested.
Masked robbers with axes
Meanwhile, in the town of Koldby in northwest Jutland, three masked men robbed a bank carrying axes.
They entered the Andelskassen bank shortly after it closed and stole an unknown amount of money from private vaults.
The police suspect the masked robbers had an accomplice waiting for them outside the bank in a car, which they used to flee the scene.
Stabbed boyfriend
In the heat of the night, a 22-year-old woman stabbed her boyfriend in a quarrel in an apartment in Fredericia in east Jutland. 

The woman reported herself to the police and is being charged with attempted murder, reports Metroxpress.
Her 38-year-old partner was hospitalised with several stab wounds, but is reportedly in a stabile condition now.