News
Weekend kicking off with some wild weather
---
This article is more than 8 years old.
Temperature drop in the upper atmosphere bringing thunder, lightning and hail to parts of the country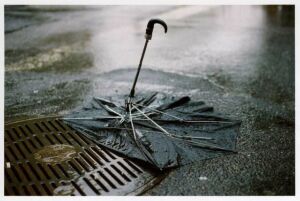 Rain, wind and perhaps thunder and lightning will usher in the weekend weather today.
Some areas have already seen wild early this morning, including hail due to a cold front that is pumping -35 degree air into the upper atmosphere.
The not-so-sweet spot
Water temperatures around the country remain at a reasonably mild 9-10 degrees, creating a contrast in the space in between – the place where humans live – which tends to produce blustery weather with heavy showers and celestial fireworks.
While Jutland is at the greatest risk of suffering thunder and hail, it is possible pretty much anywhere.
The weather should start getting a little less exciting overnight heading into Saturday.