News
Border issues making Jutlanders nervous
---
This article is more than 8 years old.
Crime numbers are down in the region, but residents still feel insecure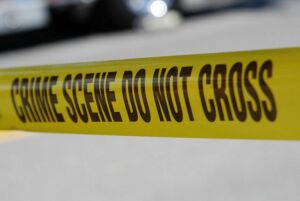 Residents living in southern Jutland are the most nervous in the country when it comes to crime.
A recent poll by national police force Rigspolitiet showed that nationwide some 89.3 percent of residents said they felt safe in their respective neighbourhoods. In southern Jutland, that number falls to 85.2 percent.
Kaj Nielsen from South Jutland Police said that the low confidence numbers are a bit of a paradox.
"The crime rate and the number of burglaries is declining in southern Jutland," Nielsen told DR Nyheder. "That should surely make citizens more confident."
Head for the islands
Gerd Battrup, an associate professor at the Centre for Border Research at the University of Southern Denmark, said that the sense of insecurity could be for a number of reasons.
"There is less crime in the border region, but the open border helps create a sense of insecurity," said Battrup.
Nielsen said that police need to be better at communicating a sense of security to residents.
READ MORE: Denmark has fewer marginalised districts than last year
Denmark's most secure citizens can be found on Bornholm, where 96.2 percent said they feel safe.