News
Record numbers being convicted driving under the influence of drugs
---
This article is more than 8 years old.
Don't light up and drive near Christiania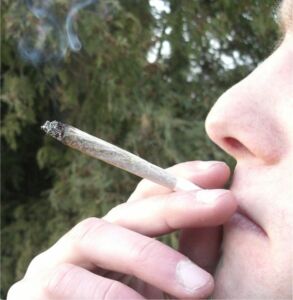 Last year record numbers of drivers were convicted of driving around under the influence of narcotic substances.
The number of drivers caught using narcotics like marijuana and cocaine while operating a motor vehicle has exploded from five in 2011 to 3,281 last year, according to a report from the national police, Rigspolitiet.
During the same period of time, the number of people being convicted for drink driving decreased from 9,818 to 7,611.
New detection methods
In 2011, police started using a new narco-meter that uses saliva to test whether a driver is under the influence of drugs.
Pernille Ehlers from the road safety council Rådet for Sikker Trafik said that drugs affect the brain and increase the risk of accidents.
"There is zero tolerance regarding illegal drugs in traffic, so even if there is just a small amount of a substance in the blood, the meter will catch it," Ehlers told Ekstra Bladet. "The penalty for this is pretty tough, you can lose your licence for up to three years."
READ MORE: Just say "nej", to drugged driving
Alcohol and traffic coordinator Inger Lis Rasmussen from Region Midtjylland said that today's marijuana is stronger than it used to be.
"It takes longer before it leaves the body," said Rasmussen. "Amphetamines cause one to overestimate one's abilities and drive too fast and marijuana smokers become lethargic and have poor reaction times."
Location, location, location
Copenhagen Police often check for drugged drivers near Christiania and one in ten of those convicted – 351 – were caught in the area.
"We know that some of the drivers who have been in Christiania have either smoked there or at home," said Dannie Riise, head of Task Force Pusher Street form the Copenhagen Police.