News
Christmas not happy for everyone
---
This article is more than 8 years old.
At-risk group lets municipality know how they feel about the holidays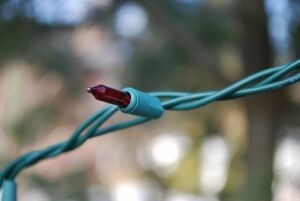 For many, Christmas is not just about coloured lights, spending time with family and giving gifts. It is, in fact, one of the hardest times of the year for those who feel marginalised and left out of the fun.
A support group for at-risk and vulnerable people, Udsatterådet in Esbjerg, has prepared a Christmas message for Esbjerg municipal council members in which nine people explain why Christmas is anything but a happy time for them.
The message was sent to the municipality as an audio file on which people say things like: "People think Christmas is a happy time, but for me it's just a big trauma."
Just a voice
Nicolaj Kubel, the head of Udsatterådet, felt it was important the vulnerable have a voice over the holidays.
"These people will be happy if someone just listens to them," Kubel told DR Nyheder.
READ MORE: More Danes in need of a helping hand this Christmas
Kubel doesn't expect the message will result in any sort of concrete action from the politicians who hear it.
"That is not what it is about," he said. "We just want to tell our story."
The message from the at-risk in Esbjerg can be heard here (in Danish).