News
Good news/bad news about cancer in Denmark
---
This article is more than 8 years old.
Increasing numbers are being diagnosed with cancer, but more are also surviving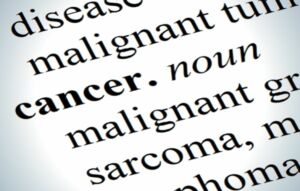 Last year, almost 40,000 Danes were handed a cancer diagnosis – an increase of 5.8 percent compared to last year. The good news is that more patients than ever are surviving what used to be a death sentence.
Nearly 300,000 people in Denmark are currently living and working with cancer.
"Although Danes are still getting cancer, fewer people are dying," Sophie Løhde, the heath minister, told BT. "It is gratifying and proof that we are moving forward with the detection and treatment of cancer."
Better life choices, better screening
Various factors, including quitting smoking and better lifestyle choices and billions of kroner invested into screening and treatment are contributing to people surviving.
The increase in the number of new cancer cases is linked to a large extent to a national screening program for colorectal cancer instituted last year that encourages residents between 50 and 74 years old to send stool samples to be tested for blood, which may be a sign of cancer.
The number of colon cancer diagnoses increased by 15.9 percent for women and 13.6 percent for men from 2013 to 2014.
READ MORE: Some cancer sufferers still waiting too long for treatment
Over 5,000 Danes were diagnosed with colorectal cancer last year, but the mortality rate is going down, declining by 4.1 percent from 2013 to 2014, thus saving thousands of lives.
"These figures show that the program is a win," said Hans H Storm, the deputy director of Kræftens Bekæmpelse, the Danish cancer society. "This is exactly what we want: early diagnoses making it possible to provide better and less invasive treatment."
Still behind
The mortality rate for all cancers dropped 1.7 percent last year, continuing a trend that has been occurring over the past few years. Last year, 245 Danes per 100,000 died of cancer. In 2005, that number was 274 deaths in 100,000 and over 300 in 1995.
For all of the improvements, Denmark is still behind the other Nordic countries in fighting cancer, and Kræftens Bekæmpelse expects it will take more funding to continue improving the health of the country's ageing population.
"The expectation that more Danes will get cancer puts more pressure on healthcare, and we need to start preparing hospitals to examine and treat more cancer patients," said Løhde.
A troubling area
One area of concern for both Kræftens Bekæmpelse and Løhde is cervical cancer.
The number of women being diagnosed with cervical cancer has risen 12.2 percent.
The introduction of screenings precipitated a sharp decline in cases when compared to the 1960s, when about 900 cases per year were diagnosed. And the numbers had been steadily declining.
But last year, 411 women were diagnosed with cervical cancer – the highest number for many years.
There is hope that a vaccine may begin to reduce the number of cases, but the program has come under intense scrutiny regarding the safety of the vaccine, which has already been changed once.
Lives could be saved
Five new treatment centres have been overrun by young women who believe they have suffered severe side-effects after receiving the old HPV vaccine.
Both the cancer society and the health minster are pointing to the increase in cervical cancer cases to encourage Danish parents to let their daughters receive the HPV vaccination.
"The rise underlines how important it is that we have the HPV vaccine," said Løhde. "The HPV vaccine and screening program can save the lives of hundreds of women every year."
A study by medical agency Det Europæiske Lægemiddelagentur recently concluded there is no relationship between HPV vaccines and the fatigue and pain symptoms that some women who have received the vaccine have reported.
The vaccine has been available free of charge for 12-year-old girls since 2009. Over 90 percent took advantage of the offer in the first three years. However, in 2014, the number of 12-year-old girls being vaccinated fell to 71 percent.