News
Cans sending thousands of Danes to A&E
---
This article is more than 8 years old.
Opening your next beer could be a cutting experience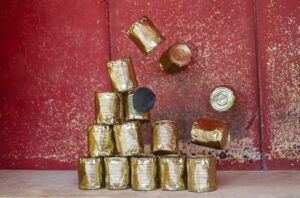 It seems there are some people living in Denmark who have not mastered the tricky skill of opening a can.
So much so, that last year nearly 1,200 residents failed so poorly at opening a can of food or drink that they wound up in A&E, according to the accident analysis group at Odense Hospital.
Most wound up slicing themselves on the metal, but some hapless folks even broke their fingers while, well, opening a can.
But there's beer in there!
The typical victim of the nefarious metal monsters are young people aged between 15 and 24.
"Young men are often too impatient and quick when they attempt to open a can, so they risk cutting themselves," Helle Antvorskov, a packaging expert at the Teknologisk Institut, told DR Nyheder.
From 2011 until the third quarter of this year, there have been nearly 4,000 can-related injuries.
Plastic fantastic
And it is not just cans that are out to get unsuspecting consumers. Hospitals also get visits from those who lost a battle with those wickedly sharp, sealed plastic containers that seem to be impenetrable until someone is bleeding.
On average, different types of product packaging send 3,800 people per year to the hospital.