News
Danish prime minister calling for changes to Geneva Convention on refugee rights
---
This article is more than 8 years old.
If the influx of refugees to Europe continues, the international community needs to reform the Refugee Convention, argues Lars Løkke Rasmussen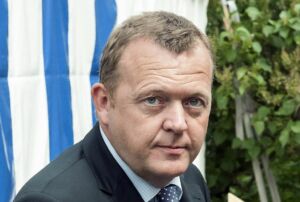 Denmark's prime minister, Lars Løkke Rasmussen, called on Monday for debate on possible reforms to the Geneva Convention on the rights of refugees if the European refugee crisis continues.
In an interview for TV2, Rasmussen stated: "If this (the European refugee crisis) continues or gets worse… we will get to the point where we'll have to talk – and Denmark won't be able to do it alone."
"There comes a time when you have to discuss (…) whether to adjust the rules of the game," Rasmussen said.
Unprecedented influx of refugees
Rasmussen confirmed he meant the international conventions on refugee protection should be adjusted to get the unprecedented influx of asylum seekers to Europe under control.
The 1951 Refugee Convention is a key UN document that defines who is a refugee and sets out the rights of asylum seekers as well as the responsibilities of nations granting asylum.
Denmark was the first country to sign the UN treaty.
READ MORE: Denmark is third most popular destination for Syrian refugees
Family reunification rights
Rasmussen said two aspects of the Convention should be discussed – the right of refugees to apply for asylum in a second asylum country and the family reunification rights.
"If you stay in Turkey for 2-3 years, (a country that itself) is free from war, should you then be allowed to head on to Europe and seek asylum? Today the rules say yes, but we need to discuss that," Rasmussen noted.
The prime minister would also prefer more flexibility when it comes to family reunification rights.
Denmark has adopted a bill that allows family reunifications only after 3 years but has been unable to apply this to all asylum seekers because of the Refugee Convention.
READ MORE: New integration rules will leave refugees hungry, says report
Come to stay
Some 18,500 migrants have applied for asylum in Denmark in 2015 and most of them say they want to stay for good.
In total, more than 1 million refugees and migrants came to Europe this year, according to the International Organization for Migration.
Almost 3,700 have died or gone missing on their way.