News
Couples in Denmark divorcing at a quicker rate
---
This article is more than 7 years old.
Almost 60 percent of the couples who divorced in 2015 chose to forego a cooling-off period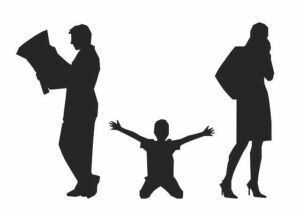 Married couples wishing to divorce were required in the past to complete a mandatory six-month legal separation – a cooling-off period – before qualifying for a divorce.
In 2013, the law was changed to allow couples to skip the cooling-off period, and more and more couples are choosing to go right to the main event and get divorced immediately.
The quicker the better
New figures from state administrator Statsforvaltningen reveal that almost 60 percent of the couples who divorced in 2015 chose to divorce immediately. That is up 10 percent from 2014.
The quick divorces are of concern to therapist and relationship expert Ann Ingrid Watson.
"Although it is possible that couples have thoroughly considered their options before applying for a quick divorce, the formal period of reflection gives a couple an opportunity to consider their lives together before permanently breaking up," Watson told  Kristeligt Dagblad.
Not so fast
Watson said that she counsels many couples who regret their decision to separate too soon.
"It is considerably easier in every way – economically and emotionally – to rebound from a separation than a real divorce," she said.