News
Snowy start for some today in Denmark
---
This article is more than 7 years old.
While most of the country remains cold and dry, parts of Zealand are waking up to snow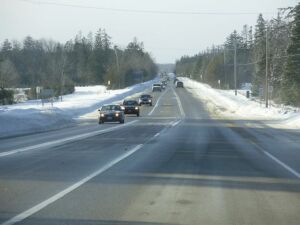 Highway administration Vejdirektoratet has snow ploughs working to clear roads in parts of mid and southern Zealand this morning, where as much as 10 cm of snow fell last night.
The area around Faxe and Præstø and west toward Næstved and Skælskør saw the heaviest snow.
Be careful out there
Parts of the southern motorway, Sydmotorvejen, are snow-covered, making the morning commute a bit more challenging.
More snow is expected throughout the day, and a major snow event is forecast for Thursday night/Friday morning.