General
Sport & Culture News in Brief: Rephrasing Grace
---
This article is more than 7 years old.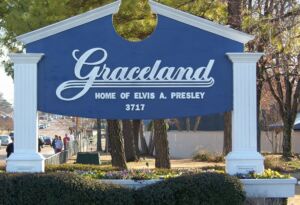 Rephrasing Grace
The Danish replica of Elvis Presley's Graceland, a Randers museum since 2011, has been renamed Memphis Mansions following a lawsuit by the Elvis Presley Trust. Sø- og Hansdelsretten will rule on January 14 whether owner Henrik Knudsen must pay 1.5 million kroner in compensation.
---
Familiar foe
The Danish women's handball side will have home advantage as they attempt to qualify for the 2016 Olympics. Standing in their way with lowly Uruguay are Romania and Montenegro, two of the four sides that defeated the Danes on home soil at the 2015 Worlds. Only the top two advance.
---
Mor linked with Saints
A FCN player has been linked to a move to England. Midfielder Emre Mor, 18, is a target of Southampton and Galatasaray has been valued at 35 million kroner by British media.
---
Sculptor gets nod
Well-known for her colourful collages and abstract sculptures, Kirstine Roepstorff has been chosen to represent Denmark at the 2017 Venice Biennale.