General
Today's date: The Fisherman's Friend
---
This article is more than 7 years old.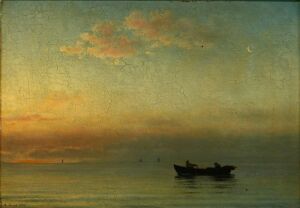 January 12 marks the death of Anton Dorph, a Danish artist born in 1831 who died in 1914.
He was from Copenhagen and dedicated to painting throughout his life.
His early work depicted scenes from the lives of Danes, including the fishermen of Zealand, typically painted with the ocean as a backdrop.