News
Transport minister asked to explain train ticket price hike
---
This article is more than 7 years old.
Quality getting worse while prices continue to rise, say politicos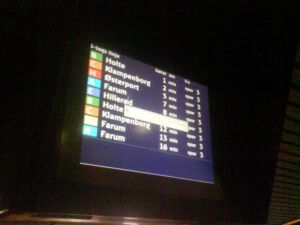 Members of Dansk Folkeparti (DF) and Radikale are demanding that Hans Christian Schmidt , the transport minister, explain the price increases announced by rail operators DSB and Arriva.
Starting Sunday 17 January, the price for DSB and Arriva rail travel will rise by an average of 2.4 percent. The price for a commuter ticket will increase by 4.9 percent.
The price increase is certainly not something that DF transport spokesperson Kim Christiansen is rejoicing about.
"I do not think it is in order that the price of public transportation continues to rise while the quality is getting worse and worse," Christiansen told DR Nyheder. "The trains are old and there is basically not much good to say about public transport."
The sky's apparently the limit
Andreas Steenberg, the transport spokesperson for Radikale, wants an explanation from the minister.
"I'd be interested in knowing why DSB believes that public transport has become more expensive to operate," said Steenberg. "I will ask the transport minister to explain, because I simply do not understand why."
READ MORE: Bargains afoot for off-peak rail travel in Denmark
From 2010 to 2015, ticket prices have risen by over 10 percent. A standard ticket from Copenhagen to Aalborg cost 379 kroner in 2010. Last year, that same ticket cost 431 kroner – a 14 percent increase.