News
Danes advised to avoid public places in Istanbul
---
This article is more than 7 years old.
Turkish travel guide updated after yesterday's explosion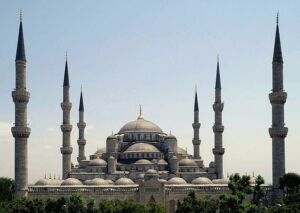 The Danish foreign ministry is advising travellers to follow the advice of Turkish authorities to avoid public places and other large gatherings, following an explosion in Istanbul yesterday killed 10 people – most of them German tourists – and wounded 15 others in the latest in a string of attacks targeting Westerners by Islamic extremists IS.
Downtown chaos
The blast, just steps from the historic Blue Mosque and a former Byzantine church in the city's Sultanahmet district, was the first to target Istanbul's tourism sector.
Militants have struck elsewhere in the country, and Turkish authorities updated the travel guide for their country with a written warning to "avoid public places and large gatherings until further notice".
Syrian suicide bomber
The Danish consulate in Istanbul has set up a crisis unit, which is working with Turkish authorities to find out if any Danes were affected by the explosion.
READ MORE: As Roj TV's licence suspended, Turkey accuses Scandinavia of harbouring terrorists
The Turkish president, Recep Tayyip Erdogan, said shortly after the explosion that a Syrian suicide bomber was behind the attack. Turkish police have detained three Russian nationals suspected of having links to IS.